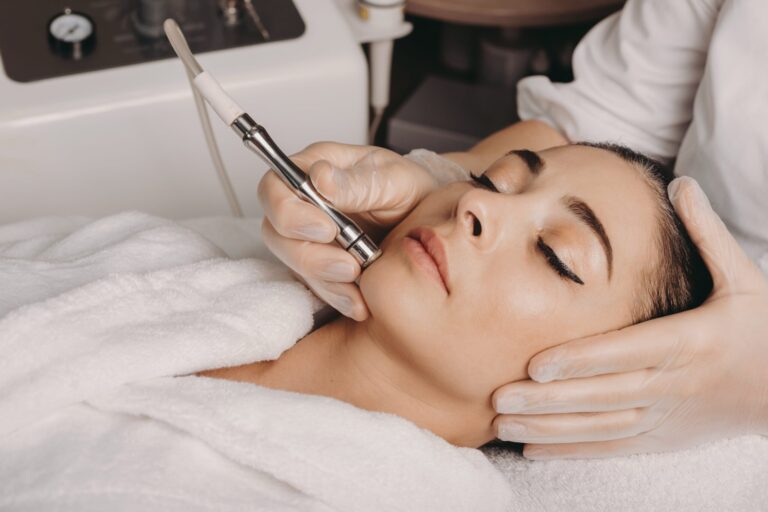 With Summer just around the corner, it's important that your skin is being well looked after. Drinking at least 2 liters of water every day is incredibly vital for keeping your skin bright, healthy and hydrated.
Make sure to keep topped up with an SPF to protect your skin from the sun's harmful UV rays.
If you're looking for a quick treat for your skin, then a Microdermabrasion treatment may be your answer. As one of the simplest, least invasive treatments you can get it is perfect for a fresh start and to feel your best, just in time for Summer! Your skin will be left softer, smoother and healthier than ever before.
How does it work? 
A collection of fine medical grade sterilised aluminium oxide crystals are passed over the skin's surface using a hand held device, exfoliating your skin and removing the outer layer of old, dead skin cells.
Younger looking skin will immediately be restored after this process, leaving you with a natural healthy glow. The treatment has great results in smoothing out specific skin issues too. Blackhead or whitehead spots, fine lines & wrinkles, sun damaged skin, acne prone skin, superficial age spots and oily, dry or patchy skin are all combated instantly with Microdermabrasion.
The procedure is incredibly safe and painless. The treatment can be used on three different areas, the hands or feet, face or face + neck.
The length will vary with each different area but it usually spans from 30 to 90 minutes. The beauty of Microdermabrasion is that there is no down time after you've had it done. It's usually referred to as a "lunch hour" treatment as you would be fine to go straight back to work after completion!
Benefits of having Microdermabrasion treatment
Fine lines, early sun damage and mild, shallow acne marks are reduced improving your skins appearance.
It is a non-chemical, non-invasive treatment.
Your skin will be noticeable smoother after just one treatment.
Your skin will feel rejuvenated with a fresh, healthy looking glow.
It is suitable for a wide range of people, so whether you're in your 20's or your 60's this treatment will be perfect for you!
So, if you're looking for a safe, fast and effective way to revitalise your skin and kick start your summer then the Microdermabrasion treatment is for you.