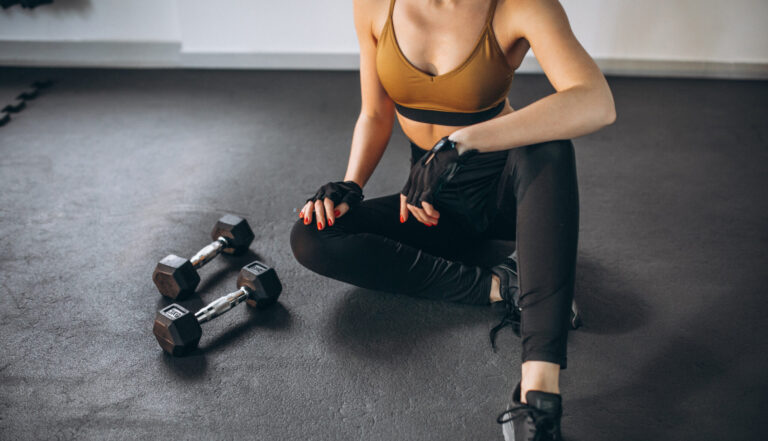 It can be harder and harder to get to the gym or a fitness studio these days. Coronavirus and the constant slew of pandemic lockdowns didn't help either. However, many personal trainers and studios have switched to virtual sessions and some have even put together free workout programs that you can do at home!
So, if you are really eager to do some working out but can't or don't want to escape the confines of your home at the moment, we're here to talk about Heather Robertson's free 12-week workout plans!
And remember every bit of exercise counts. Even if it's just 5 or ten minutes a day at the start, it still counts. That is a start and you deserve credit for taking that first step. Now, let's see how we can develop it into a full-fledged workout program for the home with the help of Heather Robertson.
Heather Robertson's Free Workout Programs
Who is Heather Robertson?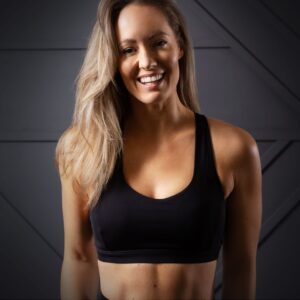 Heather Robertson is one of the most well-known online fitness trainers. Her site and YouTube channel are home to a massive selection of low-impact workouts, jump-free workouts, 12-week plans and other fitness plans.
She is a certified personal trainer, nutrition coach and author. Robertson is perhaps most well-known for her 12-week program, which promises to build strength, burn fat, improve endurance and increase energy and confidence. The best part of the workout? It's entirely free!
What is the Heather Robertson workout?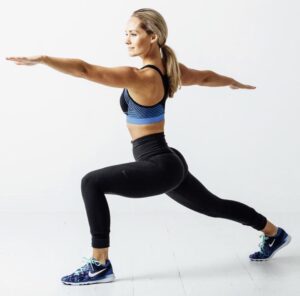 Robertson's workout programs are minimalistic and her intense workout videos come with informative labels and no-talking. She is straight-to-the-point with no-nonsense and this has gained Heather her legion of fitness fanatics.
Her workout videos allow you to follow along with her like you are in a class but we do recommend using a mat to be kinder to your joints and body.
Heather's workouts are perfect for those of us who are spending too much time sitting down behind a desk or have spent far too long relaxing on the couch.
The full Heather Robertson circuit routine:
CIRCUIT NUMBER ONE: Complete the below circuit three times before moving onto the second circuit:
30 secs of laydown push-ups
10 secs rest
30 secs inchworms
10 secs rest
30 secs V-squeeze
10 secs rest
30 secs shadow boxing
10 secs rest
30 secs hold elbow plank
10 secs rest
30 secs plank jacks
30 secs rest
CIRCUIT NUMBER TWO: Complete the below circuit three times before finishing.
30 secs reverse lunges
10 secs rest
30 secs squats
10 secs rest
30 secs side lunges
10 secs rest
30 secs pop squat
10 secs rest
30 secs chair pose
10 secs rest
30 secs high knees
30 secs rest
The benefits of a circuit workout like this include getting to master the moves thus gaining the full benefits of each move, circuit and day. It is also a very simple workout routine that can be done in the comfort of your own home or even at work during a break.
Furthermore, the fact that this is a full-body workout means that you won't be skimping on or ignoring very important parts of your body. Robertson has made sure that her workout shows all your body some love!
Also, the fact that Robertson is silent through the workouts is an added bonus for those of us that like to accompany our workouts with music or podcasts.
And, after 12 weeks of consistent training, you will see a marked difference in your body, strength and fitness with physical activities becoming far simpler and less laborious.
Other free workout programs you can try at home
Heather Robertson wasn't the only fitness freak putting together workout programs for us to follow along with at home, so we thought we'd put some of the best of the rest here for you to peruse.
J&J Official 7-Minute Workout
Johnson & Johnson's seven-minute high-intensity circuit training workout is scientifically proven to improve your fitness. Short intense efforts followed by rest intervals in an intense routine can get you moving with power again. Designed by Chris Jordon, Director of Exercise Physiology at Johnson & Johnson Human Performance Institute, the workout library features 22 preset workouts, 72 exercises, video tutorials, audio prompts and reminder/tracking features.
Turbulence Training
If you want to focus on bodyweight workouts and exercise at home, then Turbulence Training is the channel you have been waiting for. Designed to help you burn fat and get lean, these short instructional videos can be incorporated into your home workout routine. The channel features a strength and conditioning coach, nutrition therapist, yoga trainer and chef so the advice
HasFit
Not only a free application, but HasFit is also a free-to-access YouTube channel featuring over 1,000 full-length workout routines as well as fitness programs for all goals and fitness levels. Their programs are diverse, ranging from 2-week programs to extensive 90-day programs. HasFit workout plans also contain meal plans and motivation.
POPSUGAR Fitness
POPSUGAR Fitness provides true variety in their online workout offerings, they have group-fitness programs and content for beginners and experts. They specialise in fitness programs that help maintain a healthy lifestyle, aid with weight loss and relieve stress. POPSUGAR also keeps up with fitness trends and covers Victoria's Secret workouts, Tabata, P90X, Bar Method and more!
Aaptiv
Aaptiv is an audio workout application that has released its workouts and meditation sessions for free on all podcasting services including Apple Podcasts. You can also find free audio programs for circuit training, yoga classes and sleep-focused meditation.
Kit Rich
Kit Rich is a celebrity fitness trainer who is uploading Pilates-based workout routines and sessions to her YouTube channel. Kit Rich is really energetic, fun and encouraging, her workout videos can be used as companion pieces during your workout as they are both motivating and educational.
Fitness Blender
Fitness Blender is a no-nonsense online portal with over 600 free workout plans and tutorials available on the site. These videos include resistance training, HIIT and more cardio workouts. No free workout on Fitness Blender requires equipment, so it really is free!
The Body Coach TV
From the amazing Joe Wicks, The Body Coach TV YouTube channel is one of the most popular fitness-focused channels on the platform. Featuring more than 250 workouts, Joe Wicks' free workout routines and programs are engaging, upbeat and realistic. The Body Coach is home to short 15 minute workouts, 7-day programs and even workouts for kids to stay active at home.
Get ready and get fit at home!
Whether it's Heather Robertson's 12-month HIIT program or one of the numerous instructional YouTube fitness channels, the resources for at-home exercise are available, extensive and getting more engaging than ever!
For more health news, guides and advice, follow Healthier Matters on socials for daily content and keep an eye on our health blog for more expansive articles.