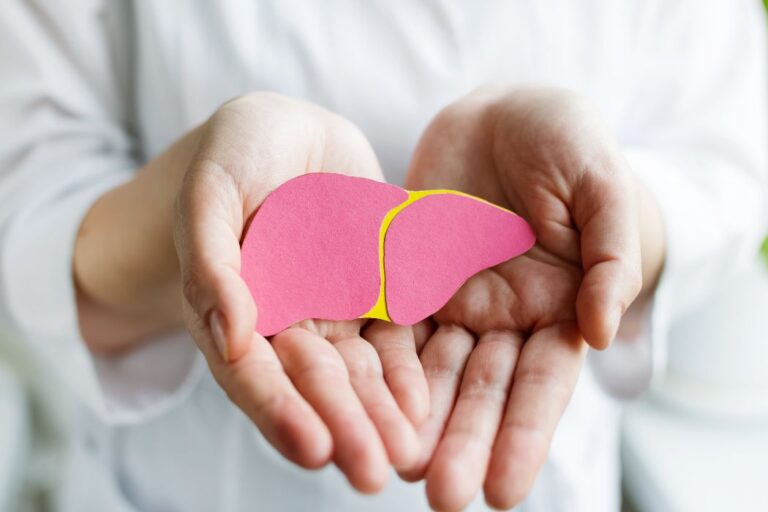 Every 28th of July is an important date in the healthcare calendar, as it's World Hepatitis Day.
A day created by the World Hepatitis Alliance to bolster their outstanding efforts to "put hepatitis on the global health agenda", World Hepatitis Day shines a light on the severity of the disease and how we can all do our bit to eradicate it in the future.
According to World Hepatitis Alliance, a person dies from hepatitis every 30 seconds, accentuating the massive impact of the disease worldwide.
What are the main variants of hepatitis, & how do they differ?
Hepatitis A
Curable: yes
Vaccine: yes
Can it cause chronic liver disease: no
Outlook: most people fully recover
Hepatitis A is an inflammation of the liver caused when an uninfected, unvaccinated person consumes water infected with faeces of an infected carrier of the disease.
Hepatitis A is common in countries with poor sanitation and inadequate standards of personal hygiene and can also occur during oral-anal sex.
Hepatitis B
Curable: cure in development
Vaccine: yes
Causes chronic liver disease: yes
Outlook: can place unvaccinated individuals at risk of liver failure and death.
Hepatitis B continues to be a significant global health problem. It is transmitted when the blood, semen or other body fluid from a carrier comes into contact with an unvaccinated individual.
It's estimated that 257 million people have the disease. With treatment, the progression of chronic Hepatitis B can be slowed but not cured. The disease significantly increases a person's chance of developing liver cancer and cirrhosis, characterised by severe liver scarring.
Hepatitis C 
Curable: yes
Vaccine: no
Cause chronic liver disease? yes
Outlook: early diagnosis is essential for positive long-term outcomes.
Hepatitis C occurs in all WHO regions.
Unfortunately, Hepatitis C does not manifest symptoms for many years and often only when secondary or severe liver damage has occurred.
In 3rd world countries where access to routine testing is more limited than in countries like the U.K, hepatitis C is a severe health issue. However, in wealthier countries where education surrounding the disease is more prevalent and where testing is commonplace, it's much more possible to limit the potential damage that can occur in the liver.
Like other forms of hepatitis C, symptoms that eventually occur include jaundice of the skin, loss of appetite, dark urine, pale stools and abdominal pain.
What type of work is being done to eradicate hepatitis? 
Started by the World Hepatitis Alliance in 2021, the campaign Hep Can't Wait seeks to communicate the urgent need for action on hepatitis today. They're also looking to restart hepatitis services interrupted by Covid-19 and ensure that the disease is included in "build back better" programmes.
How common is hepatitis in the U.K.? 
Hepatitis C is the most common form of the disease in the U.K. It's mainly attributed to needle sharing amongst drug users. According to the UK Health Security Agency, deaths from hepatitis C fell by 35% between 2015 and 2020
As we're lucky to have strict hygiene guidelines and rules on water sanitation, cases of hepatitis where transmission has occurred due to poor hygiene and sanitisation are sporadic in the U.K.
How can I join the fight against hepatitis?
Join the Hep Can't Wait campaign in just a few simple clicks here. You'll be able to stay up-to-date with emerging news and progress and find out ways you contribute to this crucial battle.