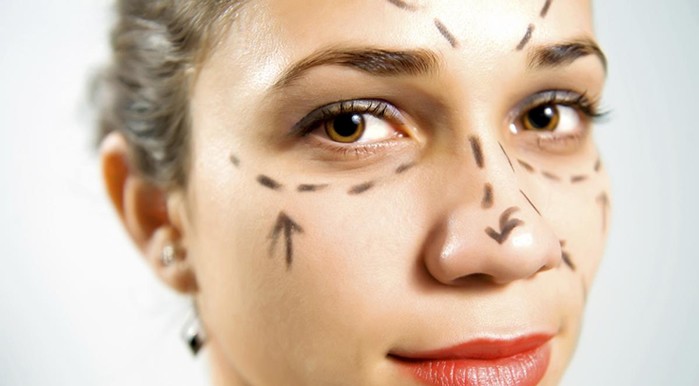 No one is born perfect.  Life is great for those who have learned to embrace their flaws.  But it can be a heavy physiological burden for those who are lacking in confidence about the way they look or feel about themselves.  It is not wrong to undergo cosmetic surgery – as long as you do it for the right reasons and understand the underlying risks.
The following checklist encompasses a series of factors you should consider before opting in for cosmetic surgery.
Dos
1) 
Make an effort of researching your doctor
You should consider factors such as experience, certification, case studies, results and credibility. A practitioner's website and social media profile is a great way to understand more about the procedure and to connect with other patients. Remember, costs should not be a key deciding factor on which doctor you choose. Regular doctors can also perform the same plastic surgeries as certified plastic surgeons – but how effective they are is another matter. No matter what, you should never trust a shady medical spa without proper equipment and credentials. Improper treatment could kill you!
2)  Get real about results
Cosmetic surgery is great for fine-tuning flaws on face or body, but it is by no means, a promise to a more beautiful and fulfilling existence.
3)  Tell your doctor about the supplements you are taking
Supplements can alter the way anaesthesia affects the body. A bad reaction may actually cause death. Supplements like Diet pills and metabolic enhancers may cause heart arrest.
Don'ts
1)  Do not do it for all the wrong reasons
If you are considering undergoing cosmetic surgery, make sure you want to do it for yourself and not for anybody else – certainly not to please your partner. Plastic surgery is not known to fix relationships. Cosmetic surgeries are for self-healing purposes only. Do not undergo cosmetic surgery when in an emotional turmoil – surgery can carry its own psychological challenges that may worsen your mental ill health.
2)  Do not rush into it
Cosmetic surgery is a procedure with serious consequences. Make sure it is the right procedure for you, and that you are completely clear on what you are getting yourself into. This way, you can minimise unwanted results.
3)  Do not undergo procedures that may result in unnatural results
Be realistic about the body type/ facial shape you are born with, do not ask for results that are disproportionate to your natural beauty.
4)  Do not undergo surgery if you are a heavy smoker
Heavy smokers have low oxygen content in the blood. When undergoing procedures that require a pull or a lift, chances are that heavy smokers will suffer from poor healing of the wound, wound separation or the skin becoming necrotic. Complications may result in death.
5)  Do not disregard the risks that are associated with cosmetic surgery
Plastic surgery is a major procedure, and sometimes it may go wrong. What most people genuinely do not know is that fixing a procedure is a lot more expensive than having the procedure in the first place.
Listed below are some of the risks that are associated with cosmetic surgery:
Post-cosmetic surgery mistakes
Bad scarring: the extent of scarring is not really determined by the method used or the surgeon's skills, but by the patient's genetics. A word of advice: if you have dark complexion and high skin pigmentation, you might be at high risk for scarring.
New fat appears in new places after liposuction: if a patient gains weight post-surgery, it is likely that fat will be accumulated in areas that have not be lipo'ed.
Breast gap: breast gaps occur if you have very wide and depressed sternum or breastbone. This is actually very common, and is the main reason why 4 out of 10 women with breast implants go back to the doctor post-surgery to have them replaced.
Cosmetic surgery helps people take pride in their appearance and makes them feel better about themselves. Some practitioners say that cosmetic surgery can enhance a person's day-to-day outlook on life, and produce dramatic changes in people's lives.
However, it is extremely important to understand that cosmetic surgeries do not guarantee a happy life or ending. You should have realistic expectations (of both the end result and the associated risks) before taking the plunge.