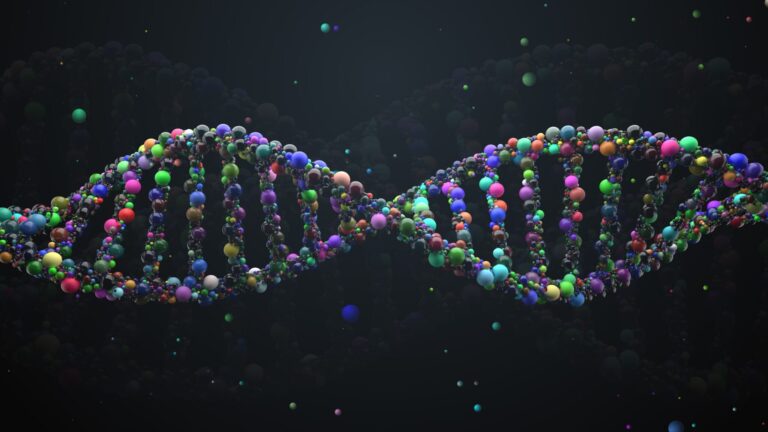 DNA Diets are based on the thinking that one uniform set of diet and nutrition guidelines is not the correct way of dieting. It is rooted in the idea that each individual and body type is different and therefore requires a unique diet to match. 
Now, researchers are investigating DNA and how a diet can be created based on the very genes in our bodies, leaving you with a program tailored to the very fabric of your being. Each individual responds to foods differently due to our unique genetic make-up, so it makes sense that diets would eventually become tailored to individual nutritional needs. 
How was a DNA Diet discovered?
As more and more research is conducted on human DNA using sequencing, various genetic findings are being made, almost daily. Nutrigenomics, the study of the relationship between nutrition and the human genome, is one such sub-sector of DNA research. Nutrigenomic researchers believe that one's DNA can help curate and plan a diet that would be most appropriate and effective for you. And thus, the idea of a DNA Diet was born!
How does a DNA diet work?
DNA Diets need to first analyse an individual's DNA. Companies such as myDNA, DNAFIT and GenoPalate all charge around $40 for a DNA Kit. Once used and analysed, they will recommend the best foods to eat for your genetic makeup. Some companies even give recommendations for fitness, skincare and cooking. 
During the analysing process, 100 aspects of a person's DNA is sequenced to determine the individual's health influences and susceptibility to disease. The DNA Diet will then make recommendations based on what would be optimal for the individual based on the client's DNA breakdown. 
Some dieting companies who base their programs on DNA data even go as far as to provide meals, recipes and groceries for clients looking to get on the DNA Diet. 
Different types of DNA Diet
Don't be fooled by the big term 'DNA Diet' – just like any other individual diet, there are different things that will be recommended to you depending on your DNA sequencing. You may take a DNA test and be advised to do a low-carb diet as a result, or a low-fat diet, or a lactose-free diet, or a gluten-free diet etc. 
The point of a DNA Diet isn't to get one tailored diet for the individual but rather to find the specific focus for an individual. This is to prevent them spending time on areas of their life, health and diet that they think is affecting them, when in reality it probably isn't as much as something else. 
Other benefits of a DNA Diet
Furthermore, when a DNA Diet is created, you will be made aware of any possible allergies and intolerances that may be affecting your health as well. Because DNA Diets test the blood, DNA companies will be able to notify clients if they find specific genes that make them more susceptible to alcohol dependence and obesity. 
The PREDICT Study
In 2018, researchers from King's College London and Harvard Medical School launched the PREDICT study. The aim of the study was to find out what factors determine an individual's response to food. 
The study included 700 identical twins and 400 non-twins. They focused on blood sugar levels and blood fat levels after the consumption of specific foods. In 2019, PREDICT study concluded that individuals respond differently when given the same diet. Even identical twins responded disparately. Essentially, there is no one size fits all when it comes to dieting.
The study went on to say that factors such as different genetic markers, sleeping habits, exercise, stress and gut microbes have a much bigger role in a person's diet than what they're actually eating. 
Before any diet …
But the most important aspect of any diet and program such as this is to be informed! Always consult a qualified dietician or doctor when considering altering your diet and lifestyle, especially if you have a medical condition or are on regular medication.