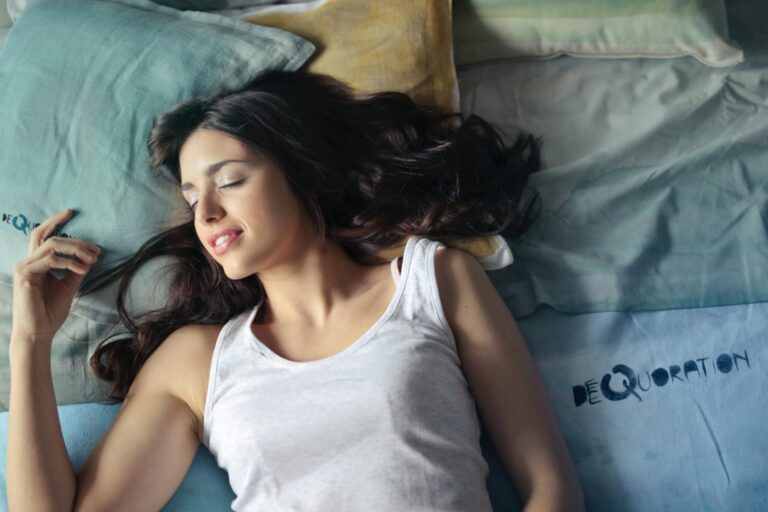 We all know how important it is to get a good night's sleep. And also how difficult it can be to sleep sometimes, especially if stressed. To make matters worse, sleep is something that eludes an active mind, so a force of will can't bring upon it.
However, there are a few things you can do to improve your chances of a good night's sleep that don't involve holding a pillow over your head in frustration…
Avoid caffeine
Caffeine is a stimulant that keeps you awake, and its effects last longer in your body than the immediate buzz. It's not just in coffee, either. So watch out for caffeine in tea, sodas and energy drinks if you struggle with your sleeping patterns.
Don't go to bed too early
Going to be when you're not tired will more likely lead to a sleepless night. Because sleep happens pretty much against our better efforts, going to bed and willing yourself to sleep probably isn't going to work. That's unless you've become an expert at…
Meditation techniques
In particular, paying attention to your breathing patterns can work wonders. Slowing down your breathing from one second at a time – breathe in and out for one second, then two seconds, then three, etc. – relaxes the muscles and the mind. Lie on your back and imagine you're on a beach with water lapping up at your legs, or count sheep, or find some other way to put your mind to rest while you slow down your breathing and then bring it back to its normal frequency.
Regularity & isolation
Make sure your bedroom is only used for sleeping, and use it at regular hours. Using it for other purposes makes it harder for your brain to distinguish between activity and sleep. By keeping it as a bedroom, you'll create a mental barrier which allows your brain to adequately wind down as you enter the bedroom – and enter sleep.