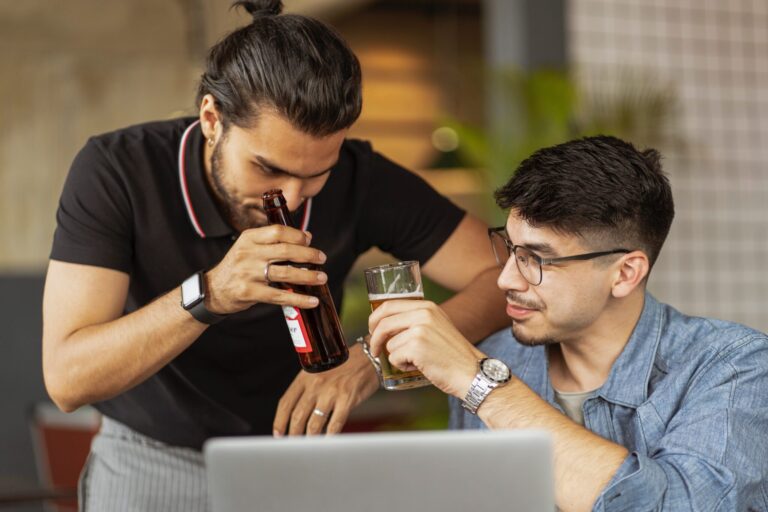 The old adage "an apple a day keeps the doctor away" is true because of the obvious health benefits of the said fruit. Change "apple" with "beer" and people will think that you have a drinking problem. You can't just drink beer every day since there is a common conception that beer simply harms your body.
Not so fast
Recent studies in Spain suggest that drinking a pint of beer a day can actually have multiple health benefits. Among the health benefits of drinking a pint of beer is lowering the risk of diabetes, helps in preventing high blood pressure and even foster weight loss.
The Protective Effect of Beer
Beer may not look like a healthy drink but it actually has vitamins, folic acid, iron and calcium. It's an impressive list and comparable to drinking a glass of wine every day. Since the beer's alcohol content is relatively lower than other alcoholic drinks, it's still safe to drink. A pint, when it comes to alcoholic content, is almost the same as a glass of wine.
The Catch
But the mere fact that beer comes with impressive healthy benefits doesn't mean you can just drink beer everyday and expect to have a clean bill of health. According to research, preventing high blood pressure and diabetes as well as fostering weight loss is only possible with the help of a Mediterranean diet. This means your diet will focus on fish, vegetables, fruits and lots of olive oil. According to the research, those who went through this diet with a pint of beer noticed that they are also losing weight aside from feeling healthy.