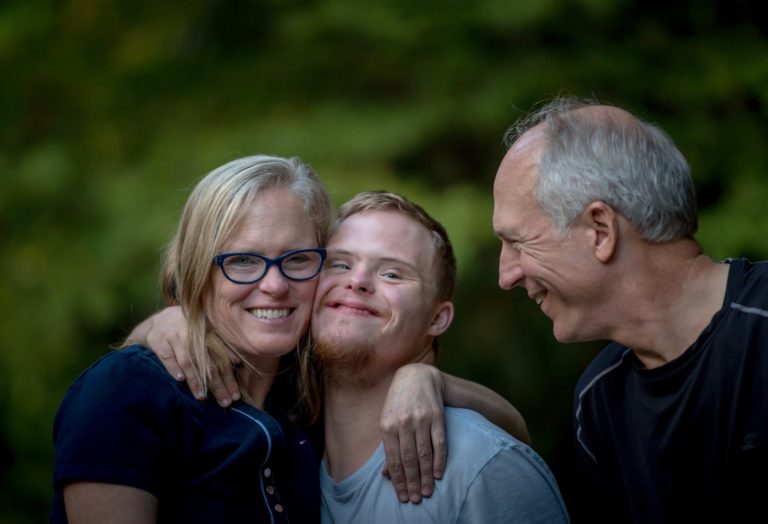 This year, Down Syndrome Awareness Day is March 21st and here at Healthier Matters we thought we'd play our part by sharing a few ways you can get involved. Here are some ideas that you can put into practice and tell your friends about!
Take time out to do some research 
We've come a long way in terms of understanding what it means to have Down syndrome, which means the stigma is slowly, but surely being eliminated. Knowledge is power, so take an hour out of your schedule this Down Syndrome Awareness Day to do some research of your own. 
Newspapers, the internet and YouTube are all good places to start. Bridget Jones actress Sally Philips made a documentary back in 2016  that we would recommend called 'A World Without Down Syndrome?' that followed her own experience of being a mum with a Down syndrome child, discussing why she doesn't wish for Down syndrome to be seen as a negative and potentially pregnancy terminating phenomenon, which unfortunately, it so often is.
Get involved with Down Syndrome International 
Down Syndrome International have several ways in which the public can support their work. Go to their website to donate towards global initiatives such as self-advocacy training and setting up Down Syndrome support groups in countries that had no such support in the past – one recent success was the establishment of a group in Rwanda. 
Money raised also goes towards the following: 
Paying for staff to provide on demand expert advice to Down syndrome or//ganisations in developing countries. 

Paying for 3-day training courses on early development for parents with a child who has down syndrome. 

Training for self-advocacy group facilitators. 

Improving resources and efforts to recruit volunteers and professionals. 
Write for a publication 
Are you a keen writer? Down2Earth magazine is a publication that encourages writers to send in Down syndrome-related writing. This can be in the form of stories, research articles, poetry, photographs, art – any creative medium that can be digested in magazine form! 
These kind of publications are vital in better educating people about day-to-day life living with Down syndrome or caring for someone who has it. 
Any other ways I can get involved this March 21st? 
Yep! Here are a few other things you can do:
Sport a Down syndrome fundraising t-shirt, which many

charities

have for sale –

Redbubble

also have some great ones made by independent artists raising awareness. 

Organise a coffee morning or car boot sale to raise money for a Down syndrome charity.  

Set up your own fundraising challenge – run a marathon, do an eating challenge, do a naked sea swim – get creative with your fundraising ideas! 

If you're based in the USA,

purchase a yard sign from NADS

(National Association for Down Syndrome) and pop it up in your front yard. 
Just setting aside a little bit of time this March 21st could make the biggest difference to a person living with Down syndrome's life, or to a parent or carer with a Down syndrome individual to look after.