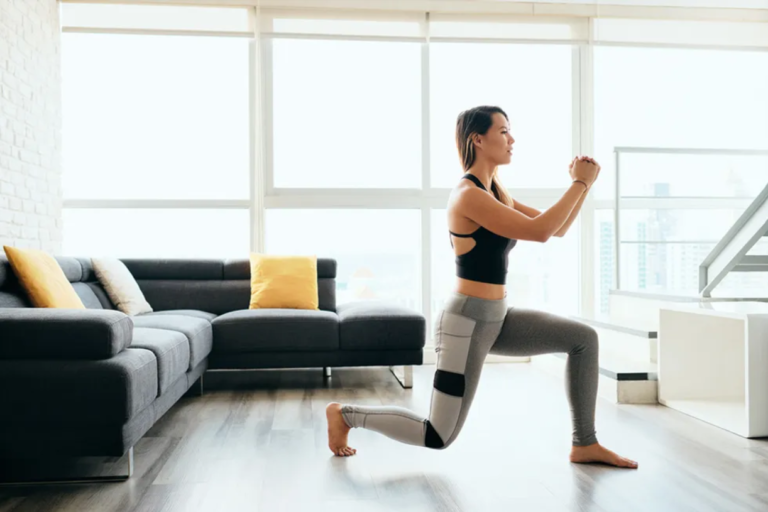 Coronavirus has thrown a spanner in the works in many ways, affecting everybody all over the world. One way the virus has changed our lives, is how we go about exercising and how we eat.
With many families and individuals in total isolation across the UK, and the remainder limited to outdoor exercise once each day, we're having to find ways to adapt, so we can stay healthy and get the nutrition we need from our diets.
Panic buying has made it a challenge to get hold of certain foods, which has forced many of us to get creative and find substitutes for foods that would normally be cupboard staples. With all this going on in the world, we felt it would be appropriate to give advice on ways you can stay in good shape and feed your body with the right fuel – we are called "Healthier Matters" after all!
Changing your approach to working out
Like it or not, the gym is closed, outdoor exercise opportunities are limited and you may only have a small home space in which to work out. However, don't fret!
There are ways to make it work. Celebrities sportspeople have been offering their advice on how to achieve this and Joe "lean in 15" Wicks has really come into his own, running 9am PE lesson-style workouts at home that parents can do with their kids. He actually called this "the most important thing I've ever done" and he's donating all the money to the NHS – good on you Joe.
Adopting a routine each day will help you create habits that will see you through the quarantine period.
Identify the time of day when you most feel up to exercising and aim for 30 minutes of cardio a day and two forms of strength training a week.
Get some weights set up in a corner of the house, buy a skipping rope to use in the garden, or find an empty car park nearby to do some sprints. There is no "one-size-fits-all" when it comes to exercising, so try to find what works for you.
Online Yoga Classes
Yoga is extremely beneficial for you body. Especially when you are not moving and stretching enough after spending long periods of time at home. Working on your own is good enough, but if you are looking to get extra motivated there are many online classes with inexpensive subscriptions. There you join a group and a professional teacher taking you through the positions and guiding you.
This is something that helps you have that human contact, you would otherwise not get my practicing on your own.
Many organisations with physical locations are now offering great packages. For example, check out the online yoga classes that are provided by Bikram Yoga London, the established original hot yoga studios in London.
Diet & nutrition
So, we know that people of the UK have been buying up copious amounts of pasta recently (the culprits must surely be sick of pasta by now?!)
If you're struggling to get essentials like pasta, rice, tinned meat and other tinned goods, there are other ways you can create nutritious meals that can actually be very enjoyable to put together – why not get the kids involved?
Your spice cupboard is your friend at a time like this, adding heaps of flavour to one-pot dishes. Improving your knowledge of seasoning will also go a long way – seasoning meat and resting it before cooking it makes a big difference to how it tastes, for example.
If you're struggling to get certain meat and fish in the supermarket, why not head down to your local butchers or fishmongers? With the extra time on our hands at the moment, it's also a great opportunity to support local business. They'll also be able to advise you on how to prepare different cuts and how to make the most out of cheaper cuts of parts of the animal or fish you wouldn't normally use.
Sending thoughts and love to all our readers!