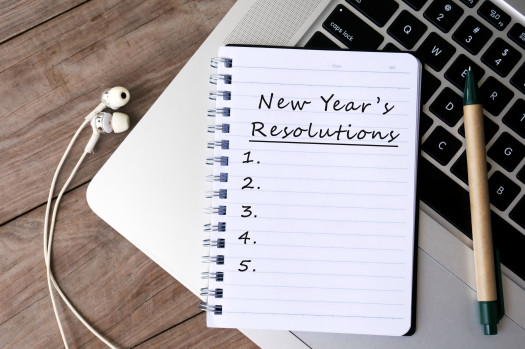 According to Business Insider, 80% of people who set New Year's resolutions abandon them by February. Not exactly an inspiring statistic! That's why we've put together some food for thought to help you keep your resolutions for 2020
Don't choose your resolutions at lastminute.com
If you're serious about making a change to your life in any capacity, don't let it be an afterthought at 11:59pm on New Year's Eve! If you're deciding on something at that late stage, you can't expect yourself to carry it through to 2020 with any degree of sincerity. Think ahead, make a plan and start serious.
Make your resolutions realistic
January 1st is always a day filled with optimism for the New Year and the changes we hope to make to better ourselves. Only, so many of us set ourselves completely unattainable goals and then feel let down when we've caved 2 weeks into the year. So what's the solution to sticking to a resolution? Make it achievable for you. A couple of examples: Dieters: don't cut your calorie intake from 2000 to 1200 overnight without a real plan in place. Smokers: don't endeavour to quit without consulting your doctor first and seeking medical support. Drinkers: try to cut down before you cut out completely.
Seek support from those closest to you
As the famous U2 track goes, "Sometimes you can't make it on your own." And that is perfectly OK. If you're setting yourself a new goal for 2020, let your loved ones and friends know so they can give you some words of encouragement when you feel like throwing the towel in. We're only human and at some point in life, we all benefit from the inspirational words of another person. Just let your pride go and don't rely on someone else to know that you need a pick-me-up. Make sure you ask for it – your family and friends can't always be mind readers!
Reward yourself
Attempting to make a positive change to your life is hard – if it was easy, New Year's resolutions wouldn't exist! It will be tough. Be sure to reward yourself for each day that you endeavour to keep your resolution. Remind yourself that you're doing really well, as this will keep you motivated to carry on. Eat your favourite meal, go to the cinema, give yourself a day off work – these are all great ways to tell yourself "you know what? I'm doing OK."
Good luck with your resolutions!