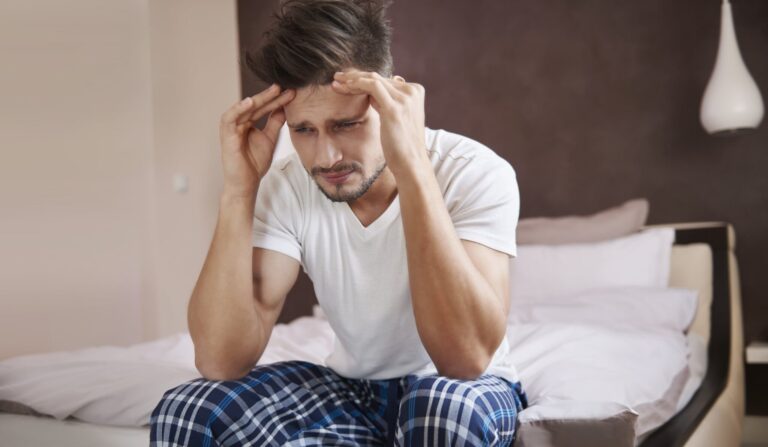 Doctors from the National Institute for Health and Clinical Excellence (NICE) issued their first guidelines on treating headaches this month and the reports are shocking for many sufferers of headaches and migraines.
It seems that painkillers can actually cause headaches to worsen and prolong in some people, sending them into a "vicious cycle" of taking even further pain relief.
Exactly how painkillers have this effect is unknown and there is no definitive data of this incidence within the UK, however, studies in other countries have shown that 1-2% of people are affected. The World Health Organisation has found reported figures closer to 5%.
The large belief is that this occurrence affects those using painkillers for more than 10-15 days of the month. Dr. Brian Hope has stipulated that the 'brain gets used to painkillers', and as a result, people resort to over-medicated to relieve the pain, which in turn prolongs the headaches.
A consultant neurologist of the National Hospital for Neurology and Neurosurgery, Manjit Matharu, has claimed that headaches caused by over-medication "is a huge problem in the population.
The figures in terms of the number of people who have medication overuse headache are one in 50, so that is approximately a million people who have headaches on a daily or near-daily basis because they're using painkillers."
The only solution to such headaches seems to be the cessation of taking pain-relief medication. This will invariably result in a month or so of undiluted pain for sufferers as they contend with their headaches without the aid of medication. However, doctors have said that after this the symptoms should subside, stopping headaches caused by over-medication.
Right now, doctors recommend that acupuncture has worked in some cases. While not everyone is susceptible to pain relief via this method, it has shown significant results for helping with tension headaches and migraines.
Prof Martin Underwood has said of acupuncture; "We would expect that to lead to more people getting acupuncture, but given there is good evidence to show this is effective for the prevention of both tension-type and migraine-type headaches then that is a good thing because people are getting access to effective treatment".
Avoiding over-medicating through headaches can improve the quality of life for sufferers of tension headaches and migraines, and is something recommended by physicians.