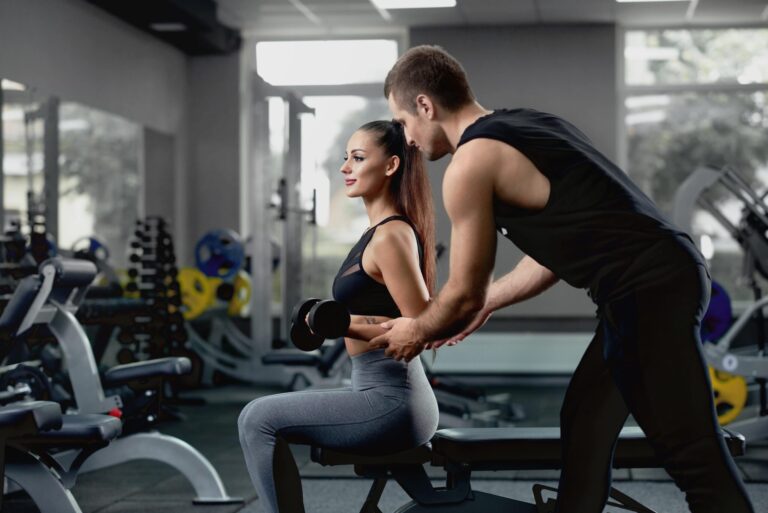 Following a tumultuous pandemic period that felt more akin to a decade than a fleeting couple of years, personal trainers and gyms are back operating and ready to take your wellness to the next level.
January is coming up and naturally that means a whole host of resolutions and personal promises of popping up. Those that venture into the gym or workout life alone, often tap out or struggle with consistent focus. Personal trainers keep us motivated and regimented. The very best personal trainers are support pillars that provide an overall holistic approach to body fitness and wellness. 
In fact, HealthStyleFitness conducted a study and revealed: "If any one thing made a difference for people looking to lose weight, it was one-on-one counselling from a professional such as a psychologist, nutritionist or personal trainer."
Virtually all major sports figures and athletes use personal trainers to get and keep their winning edge. Corporate executives at all levels rely on personal coaches to ensure their success and maintenance of mind and body. Thousands of average joes use personal trainers on a regular basis. Personal trainers help clients to find better health and energy, improved fitness and much needed support in planning diet and nutrition. 
Thankfully, Central London has no shortage of personal trainers armed with the highest qualifications and the greatest expertise. We've chosen the 5 best ones in the heart of the city and we'd like to present them to you.
LOCATION: 65 Romney St, London SW1P 3RF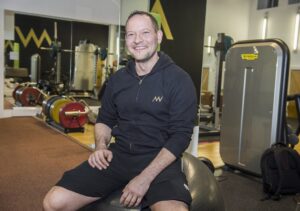 Adam White is a personal trainer with over 14 years of experience in the heart of London, Westminster. 
Adam White started his journey into personal fitness after his budding competitive karate venture was unfortunately sidelined by an accident. His road to recovery paved the way to help others revitalise their own body and mind. 
Adam specialises in helping people improve their posture, confidence and self-belief. He does this by breaking through physical limitations to success, confidence and shape.
Adam White offers remote personal training and physical personal training in person (close to Victoria, Mayfair, Knightsbridge and Belgravia). One-to-one coaching is also conducted via online worldwide.
Adam caters to clients in and around Westminster, Victoria, St James' Park, Vauxhall, Pimlico, Belgravia, Chelsea, Knightsbridge, Sloane Square, Mayfair & Canary Wharf. An exclusive Personal Training Studio, based in London SW1, can also be visited between St James's Park, Westminster and Victoria Station. 
Adam and his team practice a holistic approach to fitness, shape and health. All trainers are diversely qualified in their field and have worked with high-end clients from both the corporate world (CEOs, MPs etc.) and the fitness world (e.g. UFC Fighter George St-Pierre). Adam White has worked with a whole host of different clients so please do not hesitate to get in contact. This is your chance to be trained like the elite. 
Visit the website for one on one personal training, remote training, hybrid training, habit busting and exercise and nutrition programmes.
LOCATION: 2A Gunter Grove, London SW10 0UJ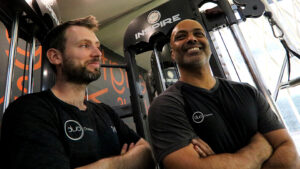 Duo is a leading private personal training studio in Chelsea and is home to trainers with 20 years of experience in the sector. Duo's fitness speciality lies in strength development, body transformations & dietary plans.
Duo's personal trainers pride themselves to deliver the most up to date and evidence-based programming and nutrition regimes. At Duo, the thinking has always been to educate through fitness. Their team of coaches teach first, simplify second and then guide their clients through exercises to effectively and efficiently reach their goals.
Duo state their mission is to achieve real and sustainable success with every single client. Duo do not want to regulate fitness to a simple aesthetic and cosmetic endeavour, they want to magnify its restorative properties. 
The goal of this particular personal training studio is to reduce pain from movement, improve mental and physical strength, and help their clients walk away with better lifestyle habits. 
Duo also hosts a top-of-the line personal training studio in Chelsea, supplied with quality training equipment. The gym is designed to showcase lots of free and open space. Furthermore, all of Duo's appointments are by appointment only to ensure there's always enough space for you and your trainer.  
 LOCATION: 30-40 Eastcheap, London EC3M 1HD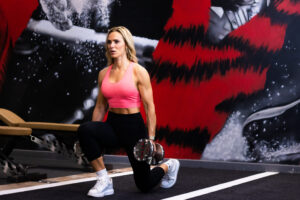 Roar Fitness was founded by 3-times Olympian Sarah Lindsay and one of the UK's leading body transformation specialists Rich Phillipps. 
Roar Fitness' selling point is its ability to offer its clients an Olympic training experience that may not be available or paramount with other personal trainers. 
This studio boasts a highly experienced team of nutritionists, therapists, strength coaches and personal trainers. Together, they aim to deliver comprehensive and cutting edge personal training to their clients. 
Roar Fitness states that they are results focused and always will be; their passion will remain to keep transforming the lives and bodies of everyday men and women in their gym. 
Lindsay and Phillipps state that they offer a unique approach: "After experiencing life as competitive athletes at the world's highest level, we became accustomed to having a team of specialists … Soon after transitioning into the personal training industry it quickly became apparent why so many clients had been failing to achieve their fitness goals. At Roar, we provide our clients with not just their own one to one personal trainer, but an entire team of specialists that ensure our clients receive the most focused experience possible."
Aimee Victoria Long is a London-based personal trainer, pilates Instructor & barre specialist. Long is a staple in the celebrity personal trainer industry. Her goal is to provide her clients with the tools they need to redefine their mind and body through her Body Beautiful Method. 
Aimee also curates one of the most popular personal fitness and training blogs here. She keeps her clients and followers updated with great and effective wellness tips as well as substantially informative blog posts.
When she isn't busy educating her followers, Aimee is a coach and public speaker. Her goal is to deliver education and fitness inspiration but not without entertainment for her clients and community.
Aimee caters to clients across all of the top studios in London. She has worked with A-List Celebs like Leigh-Anne Pinnock of Little Mix fame and even members of the Royal Family.
Aimee has become a trusted expert in the field due to her expertise in the fitness industry, and her Body Beautiful Method, which is a unique mix of pilates, strength work, barre, HIIT and conditioning. 
The goal is to reshape her clients' bodies and nourish their minds. Aimee works with each of her students to help them gain a better understanding of the pillars of health. She arms clients with a training and nutritional programme that works with their timetable. Her sessions are not easy, but they are fun, dynamic and accessible to all who want to push themselves and feel empowered by the end.
 LOCATION: 41-44 Great Queen St, London WC2B 5AD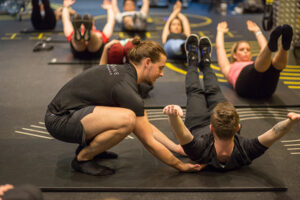 James Conci-Mitchell started Six3nine Personal Training to provide a solution to a problem he spotted. Conci-Mitchell started his fitness career in 2003 because of his passion for helping people improve their lives.
The founder states that the largely freelance nature of personal trainers left experts feeling undervalued, leading to less than serviceable coaching standards for clients.
Six3Nine operates on the fundamental belief that both client and trainer must be highly valued and knowledge must be shared for the best possible results.
Six3Nine provides their coaches with the right tools and environment to make their clients feel welcome and educated. Education is their priority and that's what sets them apart.
Their specialised services include: one-on-one personal training, pre & post-natal training, small group personal training, various fitness classes and nutrition coaching. 
Six3Nine's aim is to inspire and empower their members to realise their true potential.
So, do you still need some motivation? Then enlist your very own personal trainer or training studio. Whether you want to work out from home, from a fancy park or in the gym, these pros will help correct your form if you've taken the eye of the ball.