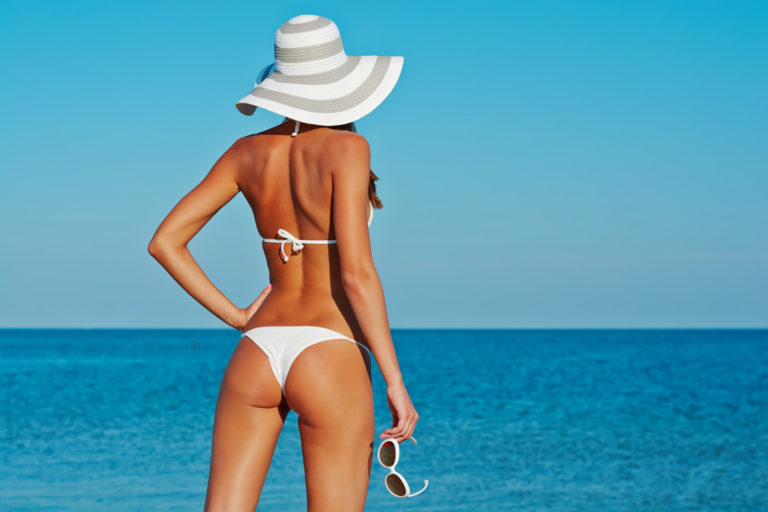 It's widely known that more and more of us are seeking less invasive treatments when it comes to looking our best and eliminating excess fat is no exception.
Since its approval by the FDA in 2010, CoolSculpting has helped over six million people worldwide to reduce their body fat, with the stomach being the most commonly treated area of the body.
CoolSculpting – the benefits
FDA-approved, CoolSculpting is a safe treatment that works most effectively when undergone alongside eating healthily and exercising. A non-surgical answer to liposuction, the treatment can yield up to 21% fat loss across targeted areas and you can return to your day-to-day activities immediately after leaving the clinic.
As well as having a significant impact on your appearance, treating areas that include your thighs, waist, love handles, abdomen and tummy, CoolSculpting can benefit your confidence and wellbeing, which is arguably its most important advantage. We all know that feeling great starts from the inside and this treatment can put you on the right track to a healthier lifestyle and improved self-care in the long term. Results manifest within 8 to 12 weeks and there is no pain or discomfort associated with the procedure.
What is involved?
Ideal candidates for CoolSculpting are generally within 15-20 pounds of their goal weight and prospective candidates should note that although the treatment permanently eliminates existing fat cells, it does not prevent the creation of new ones. With this in mind, you should have this treatment performed with the volition for a healthy lifestyle moving forwards post-treatment.
We've all heard about 'burning fat' – in the case of CoolSculpting, it's all about freezing it! The treatment works by using cooling energy that penetrates the dermis and purges tenacious fat cells that won't budge through dieting and exercise. Post-treatment, your body will naturally process and eliminate the cells that have been targeted.
Clinical research has produced 52 publications on the subject of CoolSculpting, so you can be safe in the knowledge that you're pursuing a treatment that is approved and respected by experts in fat cell anatomy.
CoolSculpting in London
If you're looking for a clinic with a tailored approach to your treatment, Aesthetics Lab, located in London's trendy Primrose Hill, is a 5 star establishment dedicated to being leaders in the introduction of new treatment innovation.
Aesthetics Lab is female-led and takes the wellbeing, health and happiness of clients very seriously, whilst also valuing the personal touch when it comes to client interaction and making you feel welcome and safe. Their experience in CoolSculpting is all encompassing as is their knowledge of skin anatomy; the expert team have completed thousands of treatments for clients.