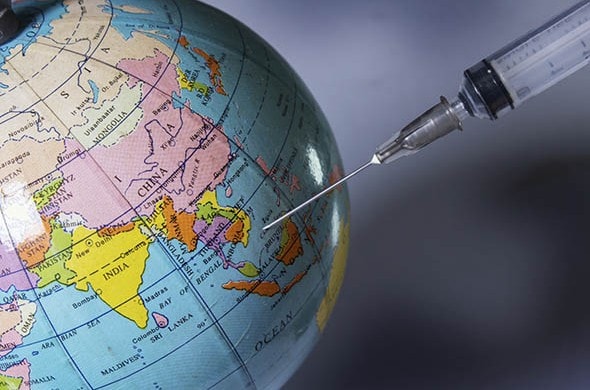 n 2017, 28,000 cosmetic surgery procedures took place according to BAAPS (British Association of Plastic Surgeons.) Breast augmentations remain the most in-demand procedure with over 8,000 men and women receiving one in 2017.
While this figure is lower than two years ago, the demand for plastic surgery is still prevalent.  These procedures can cost anywhere between £3,500 and £5,500 for a breast augmentation to facelifts costing between £4,000 and £6,000; they are procedures that are both risky and expensive.
Medical tourism is on the rise, with many people unable to afford UK prices and thus looking further afield. Although still expensive, these package medical holidays are substantially cheaper than procedures in the UK. Breast augmentations cost around £2,000 and facelifts under £2,000, therefore making them more affordable to those willing to travel.
The risks associated with going abroad
As with any surgery, the risks can be life-threatening, even more so if you are unfamiliar with the country, language, and medical practitioners. It also important to be aware of other factors:
The length of your stay- it is not advised anybody flies so soon after a surgery, as you may develop DVT or a blood clot.
The language is spoken in the country of surgery-if it is not your native language and you are not traveling with someone who speaks it fluently, it could lead to misunderstandings and complications.
If complications do occur, this is not often included in the surgery 'package' and may cause problems once you return to the UK. Therefore, while the surgery would initially have been cheaper, aftercare costs, if there are complications may exceed this.
Hygiene and cleanliness is a very important factor. As you will be having invasive surgery, it is important that the facility where the procedure will be taking place is sterile.
A consultation is incredibly important, as this will give you a chance to meet with your surgeon and discuss what will be happening before, during and after the procedure.
It is important to check the accreditation of your surgeon and check if they are listed on the BAAPS or The International Association of Plastic Surgeons (IAPS) as the requirement to join these membership bodies is vigorous and will provide you with more information.
The benefits of surgery abroad
While going abroad for surgery can be risky, for some it can be a very positive experience with a perfect outcome. With all surgeries, there are the associated risks, however, should everything go to plan, the results can be incredible and transformative.
The main benefit of going abroad for surgery is the cost. For many, plastic surgery is simply too expensive to afford it and it, therefore, the lower cost makes it slightly more accessible, should you choose to undertake.
Many patients enjoy the option of being able to recuperate in a hotel; a relaxing atmosphere without the stress of being at home.
There are many surgeons located across the globe that are of a very high standard and thus your surgery may very well go exactly as planned.
As with any cosmetic procedure, the aftermath will be worth the journey as you will hopefully have a result that increases your self-esteem and confidence.
Health tourism website 'Treatment Abroad' conducted a survey of 600 people who had gone abroad for surgery and 97% said they would do it again, 96% would go back to the same doctor and 96% would refer going abroad for surgery to a friend.
Conclusion
Whether you decide to remain in the UK or look further afield for your procedure, it is important to do your research and weigh up your costs. While initially, surgery abroad may appear the cheaper option, once you factor in aftercare and reconstructive surgery, should anything go wrong, the price may outweigh the risk. It is important to do your research and ask to meet your surgeon beforehand. That is your time when you can ask questions, be taken through the procedure and see the surgery where you will be operated on. It is also important to check your surgeon's accreditation, don't worry about asking too many questions, it is better to be thoroughly informed, than worried. Plastic surgery procedures are incredibly common and can make a marked difference to someone's self-esteem, but they are still serious surgical procedures and thus should be treated as such.