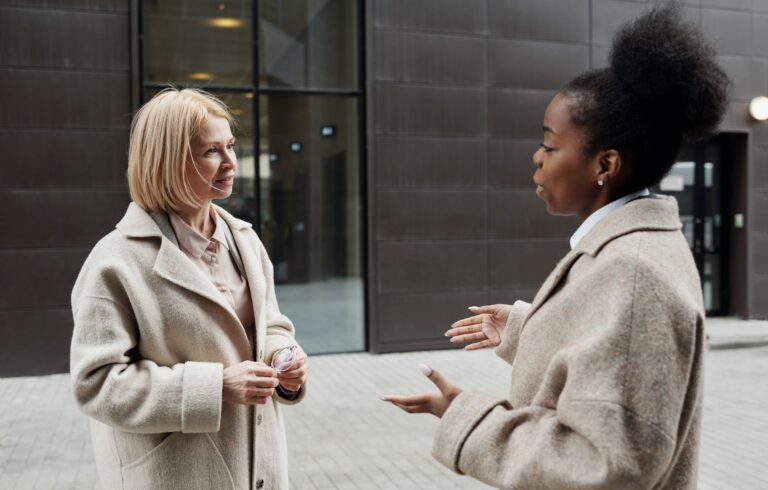 Bad breath otherwise known as Halitosis is one of the most common problems in every individual. There are a number of reasons why certain individuals face this problem while others don't. Bad breath is estimated to affect nearly 50% of the population in varying degrees and is caused by various conditions.
What causes Halitosis?
Halitosis is described as the production of volatile sulphur compounds in the mouth which are developed by anaerobic (without oxygen) bacteria. These bacteria live in the mouth and are expelled in the breath.
Some researchers were able to identify these primary producers of the bacteria and locate their living in the oral cavity. Other causes for Halitosis include sinusitis, gastritis, tonsillitis, chronic bronchitis which have a fluid discharge at the back of the throat eventually causing bad breath.
Food habits also have a major impact and are the main cause for bad breath. The following steps explain how to avoid bad breath and maintain a good oral hygiene.
1. Identify & treat existing oral diseases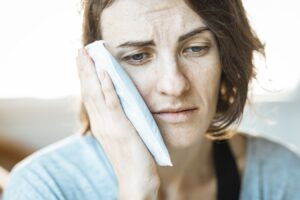 It is a pre-requisite to identify the cause for your bad breath. For some individuals, bad breath persists because of throat problems like bronchitis, sinusitis, bad tooth, excessive intake of coffee, alcohol or smoking etc.
It is always necessary to identify these issues and tackle them first either by visiting a dentist or halitosis treatment centre.
2. Good oral hygiene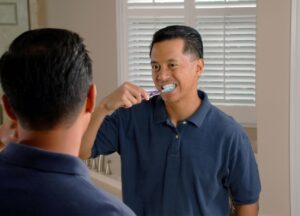 Maintaining a good oral hygiene is one of the key factors to eliminate bad breath. Most of the dentists recommend that every person should brush and use dental floss twice a day.
Additionally, you can also use a tongue scraper after brushing your teeth. Anaerobic bacteria cannot survive on a clean pink tongue condition.
3. Using natural antibiotics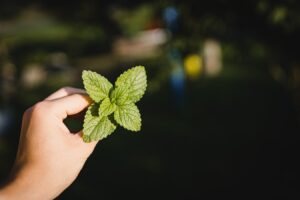 Using naturally available antibiotics in the form of herbs, fresh mint leaves, spices like cardamom etc can help in eliminating bad odours. Aloe vera and fresh parsley are very effective in reducing bad breath.
Chewing fresh basil or parsley will not only detoxify your mouth but also contains chlorophyll which helps in sweetening your breath and avoids your mouth from becoming dry. Using Aloe vera juice as a mouthwash will also prevent foul smell. The aloe vera juice is available in local herbal stores or pharmacy.
4. Less consumption of caffeine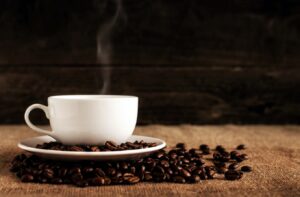 Although it is a bad news for all the caffeine lovers but avoiding coffee or switching to Tea will be more beneficial. Consuming coffee in the early morning creates a thin layer or coat on the tongue thus blocking the oxygen supply to the tongue.
This creates a perfect environment for the anaerobic bacteria to dwell upon and survive. Some scientists have proved that Tea has more organic benefits than coffee.
5. Drinking plenty of water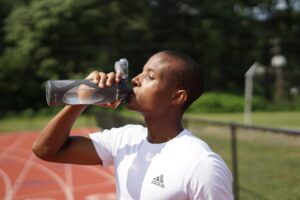 As they always say, Water is the best medicine for the entire human body and consuming 8 litres of water every day will fetch greater benefits in the long run. Consuming water on a regular basis in a day will dilute the concentration of VSC (Volatile Sulphur Compounds) reducing the foul smell from your mouth.
The Anaerobic bacterium which usually breaks down the protein and sugar into VSC's to generate bad odour creating an environment for them to thrive upon on.
6. Food habits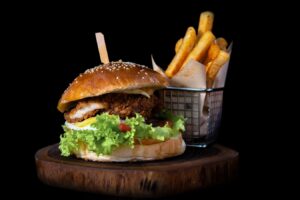 Avoiding or reducing the intake of smelly foods like onions, garlic, eggs and red meat can help in eliminating bad odour.
Although these foods are very essential and comprise a healthy diet, these should be avoided during the working hours or in social gatherings. Avoiding crisps and fizzy drinks are also proved to have good benefits.
7. Fruits & Vegetables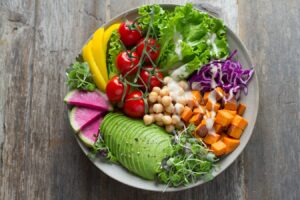 Eating crisp fruits and vegetables like cucumber, celery, apple, carrots, salads, herbs and other greens will help in naturally cleaning your mouth. They tend to clean and remove the plaque and food particles between the teeth and gums, naturally becomes an auto-floss process.
8. Choosing the right toothpaste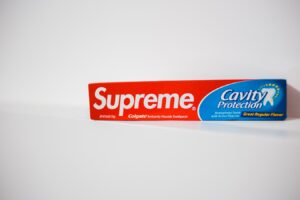 Commercial toothpastes contain unnecessary elements which are not essential and damage the overall oral health. Making toothpaste for you sounds difficult but it is a lot easier.
Create a mixture of baking soda and salt in a 3:1 proportion and sprinkle this paste on a wet toothbrush helps in cleaning your teeth more effectively. The baking soda prevents bad breath and neutralizes the acids by bringing down the VSC's effect.
Always consult your doctor before using a tooth paste as he may suggest which is already available in the market and suits you. Attending consultation for bad breath treatment on a regular basis with a dentist will reap benefits in the long run.
9. Avoid mouthwashes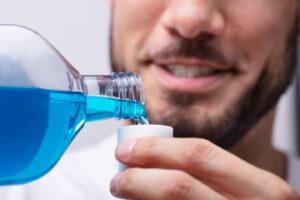 People tend to use mouthwashes probably thinking that it helps in reducing the bad odour and essential to use. However, many commercial mouthwashes contain large proportion of alcohol which when used leads to dry mouth.
Dry mouth is a perfect condition for the bacterium to thrive upon and thus resulting in bad mouth. Most of the mouthwashes contain ingredients which are not necessary such as colour and flavour.
10. Chewing sugarless gum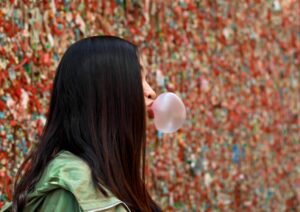 Most of the people are under the perception that chewing gum which has high sugars will help in reducing the foul smell from their mouth, but it isn't true. Chewing gum without any sugar content such as parsley, mint leaves basil leaves will give you a fresh breath and improves your overall oral hygiene.
Don't leave your bad breath ruin your social life and make you a halitophobic. There isn't either a quick solution for this to fix to your bad breath within a week or a month.
A persistent effort and a healthy oral regime can derive more benefits than expected. Harley Health Centre provides halitosis treatment in London for any bad breath problems you are facing.