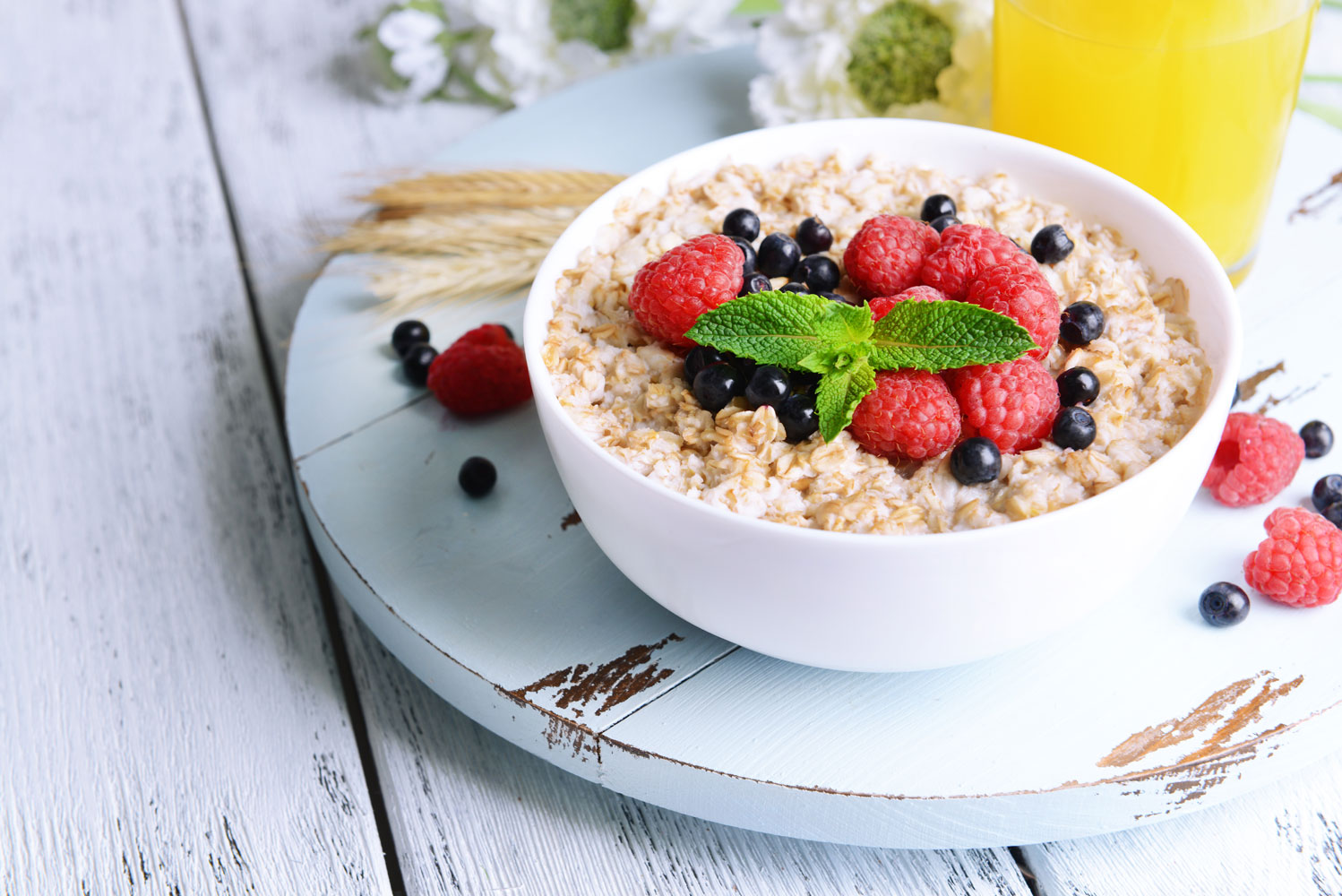 Breakfast is the most important meal of the day but not everybody has time to fit in a nutritious meal. Porridge is one of the quickest, most convenient breakfasts around. It's said that eating porridge is the key to living a longer, healthier life - so sign us up! These recipes only require a basic porridge recipe, then you're good to go.
Chia Seed Porridge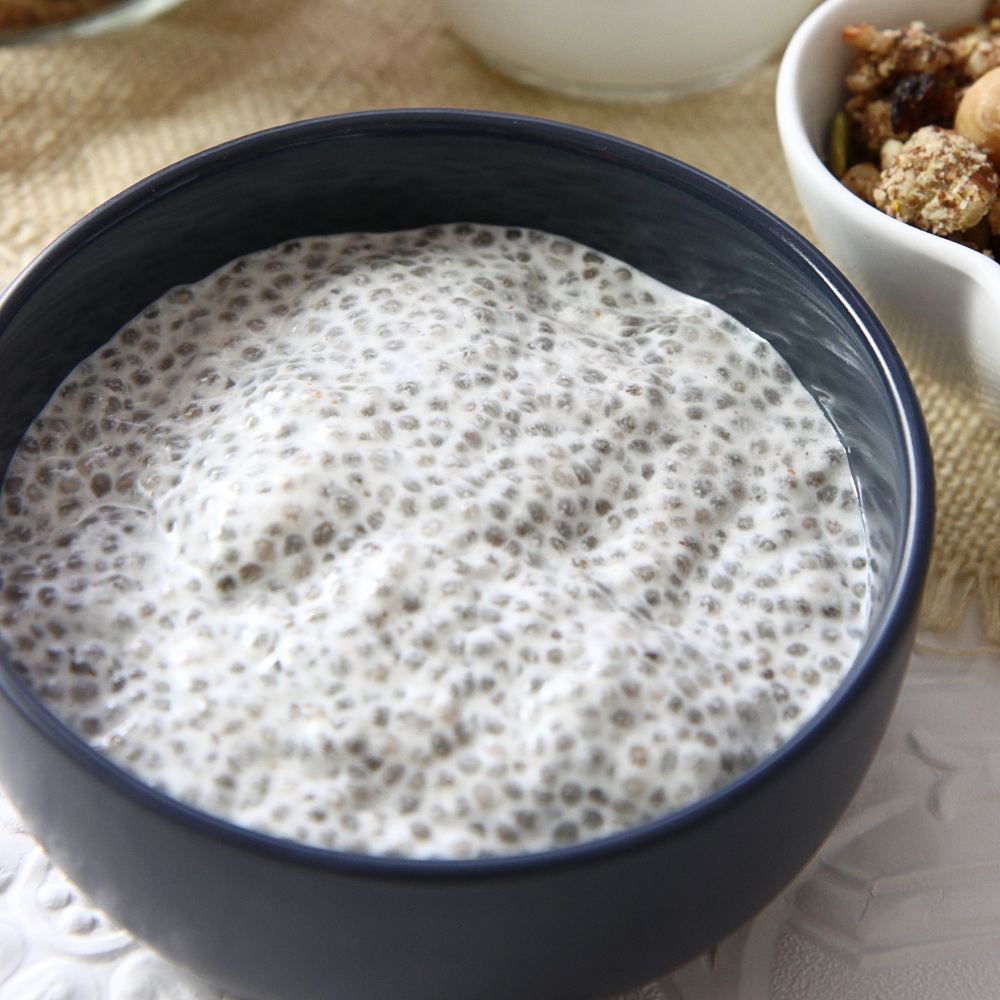 There's a Chia seed craze at the moment and we can see why as they are packed with amazing health benefits and give you a massive energy boost, perfect if you struggle to wake up in the morning.
The seeds are rich in Omega-3 fatty acids which are brilliant for boosting your brain's health. Chia seeds are also super high in fiber, meaning they are easy to digest and help with regular bowel movement.
2 tbsps Chia seeds
1 banana
2 dates, pitted
235ml unsweetened almond milk
1/4 teaspoon ground cinnamon
salt, to taste
Fresh blueberries
Vanilla Peach Porridge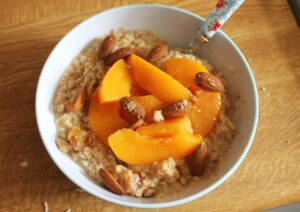 Porridge isn't just for cold, winter mornings with this tasty Summer recipe.
Peak peach time is in July so make sure you take advantage of this juicy fruit which is low in calories and high in important vitamins and minerals such as calcium, iron and magnesium. These vital vitamins and minerals all help to keep your skin hydrated and rejuvenated.
1 can of peaches
1/2 tsp vanilla extract
Handful of almonds
Nutty Banana Porridge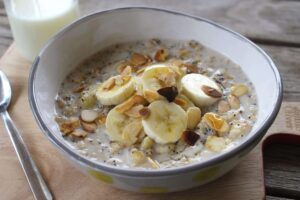 If you're nuts about nuts, then you will love this yummy recipe. The benefits of having nuts in your diet are endless, they keep your heart healthy, help you live longer and even help lower cholesterol.
The nuts are packed with protein, essential fats and fiber, making this recipe a great way to combine a tasty breakfast and improve your health. Win win!
1/2 cup raw cashews
1/2 cup raw almonds
1/2 cup raw pecans
1 ripe banana
2 cup coconut milk
2 teaspoons cinnamon
dash of sea salt for soaking water
Flaxseed & Cinnamon Porridge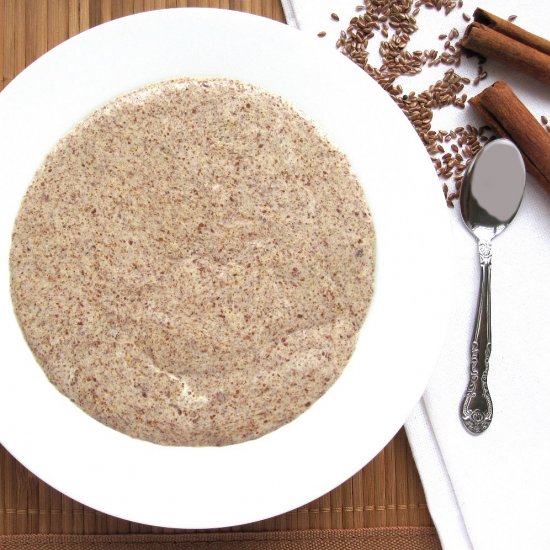 Flaxseed is another superfood that has incredible health benefits. They are high in fibre, low in carbs and are even gluten-free!
Studies have shown that having flaxseed in your diet will naturally help to lower cholesterol, so if you struggle to keep your cholesterol at a healthy level, try flaxseed!
4 tbsps ground flaxseed or flax meal
4 tbsps light cream or coconut milk
1 cup water
Sweetener (to taste)
Ground cinnamon (to taste)
Apple & Cinnamon Porridge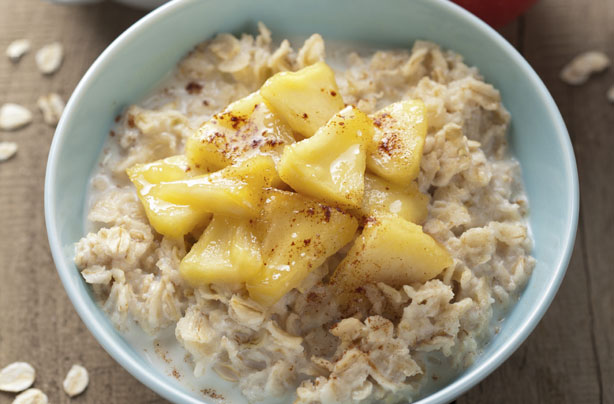 A timeless porridge recipe.
You can't beat the classic combination of apple and cinnamon. It's a beneficial combo too, with apple being extremely rich in important antioxidants. Cinnamon is known as one of the healthiest spices in the world, working to reducing heart disease risk factors and even lowering blood sugar levels.
3 cups unsweetened apple juice
3 cups water
1/2 teaspoon salt
1 1/3 cup quick-cooking rolled oats
1/2 apple peeled and diced
1/3 cup raisin (optional)
1/2 teaspoon cinnamon
Berry Good Porridge

Berries are the ultimate summer fruit, and as they're brimming with healthy goodness this recipe is perfect for Summer. High levels of antioxidants found in berries help to keep the mind sharp.
Strawberries, blueberries, raspberries and blackberries are all rich in vitamin C and E. These vitamins are vital for maintaining bone and joint health.
1/3 cup of apple juice
1/2 cup of frozen berries (any combination)
Dollop of reduced fat Greek yogurt before serving
Quinoa Porridge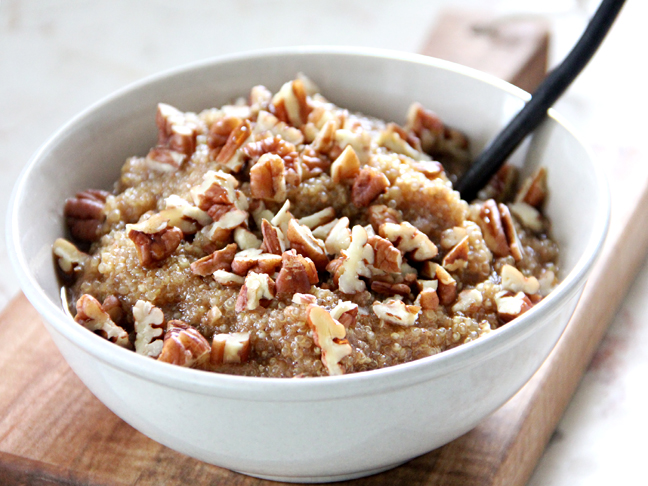 As one of the world's most popular health foods, quinoa is becoming a staple in households all over the country. It's traditionally found in savoury dishes but we reckon this sweet version might sway you…
The grain is packed with fiber, antioxidants, protein with all the essential amino acids and important minerals such as magnesium and iron.  Due to the high level of nutrients and minerals, quinoa can have positive effects on your metabolic health.
1/2 cup quinoa
1/4 tsp ground cinnamon
1 1/2 cup of almond milk
1/2 cup of water
2 tbsps brown sugar
1 tsp vanilla extract (optional)
Pinch of salt
1 cup Pecans