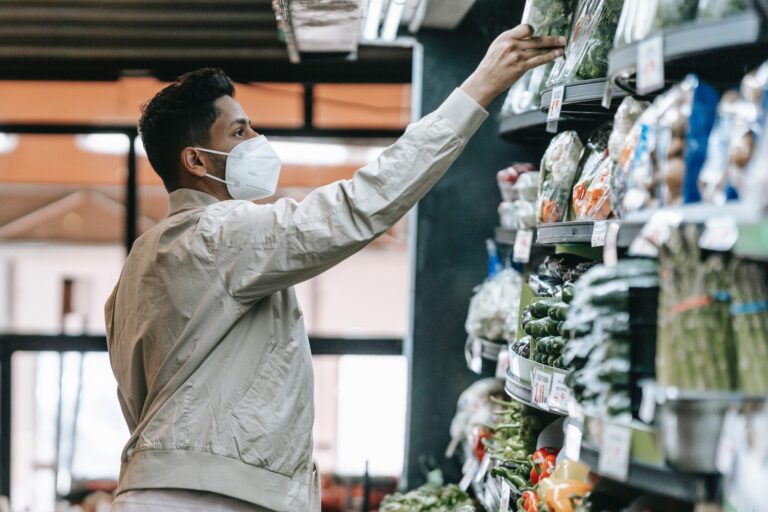 Food safety is perhaps the most neglected aspect of eating. But this wasn't always the case. Food safety and sanitation is an age-old concept that has melded into common sense. The problem, however, is that younger consumers struggle to define what food safety is as they have not been educated on it.
What is Food Safety?
This includes any routine during the preparation, handling, storage and delivery of food to prevent injury or illness due a foodborne virus or disease. From the farm to the factory to your plate, food products naturally encounter a number of potential health hazards during their journey. It is paramount that we practice safe food handling at every stage of the production cycle to minimise the risk of harm to consumers.
The practice takes into consideration chemistry, microbiology and engineering. It pulls from all these disciplines to make sure the food processioning industry is second-to-none in terms of hygiene and accountability.
As our world and society becomes more globalised. The possibility of their being more obstacles to the safety of our food at any point in the aforementioned journey, increases substantially. The global food chain will increase in scale and complexity. It them becomes vital for every generation to understand food safety and what you can do to play your part in the process.
What are some safety standards?
The Safe Quality Food Institute (SQF): the institute provides detailed safety procedures and programs for many different food sectors. SQF takes into consideration each stage of the food production cycle and is internationally recognised.
The British Retail Consortium Global Standards (BRCGS): the consortium provides safety criteria for retailers, manufacturers and packaging manufacturers. Their key service includes an assessment on equipment to detect ad remove physical contaminants.
The IFS Food Standard (IFS): The IFS is an international standard for performing auditing of food and the manufacturing process. The audits concern both factory and administrative duties. They help install food defence and inspect equipment with logged bookkeeping.
The younger generation 
A study by the International Association for Food Protection (IAFP) found that many consumers believe the burden of food safety depends on the consumer themselves.
The IAFP state that due to the introduction of smart kitchens, online recipes and frequent takeaways, younger and future generations are losing avenues for food safety education.
Shelley Feist, Executive Director at Food Safety Education, states that the increase use of food delivery services is an opportunity that cannot be ignored. Feist says that delivery companies must use this face-to-face direct contact time with consumers to educate on food safety practices. She highlights that consumers will often forget to wash their hands when handling food delivered to their homes. This is counterproductive as the foodstuff has been carefully handled from growth to storage to preparation and delivery, only for the consumer to break procedure due to ignorance.
Feist argues that the food industry can educate consumers and that it will have a positive impact in the long term. It will be a positive outcome for food safety and a positive social one for the food industry as consumers feel they can trust you as you have their health and safety in your interests
A USDA study showed that only 59% of people use some form of handwashing. Even then, 74% of people do not wash their hands properly enough to remove pathogens. These percentages have to be improved upon and a simple way to do this is to make 'handwashing' a standard step on recipes. The USDA found that when hand washing is included as a step in online recipes and guides, the percentage of consumers washing their hands jumps to 90%.
Considering the cause and effect of the Covid-19 pandemic, food handling is more important than ever. As our society becomes more globalised and complicated, every facet of the food processing industry must maintain high standards of safety. But, most importantly, we as consumers have to do our due diligence or healthy standards and cleanliness will be forgotten.