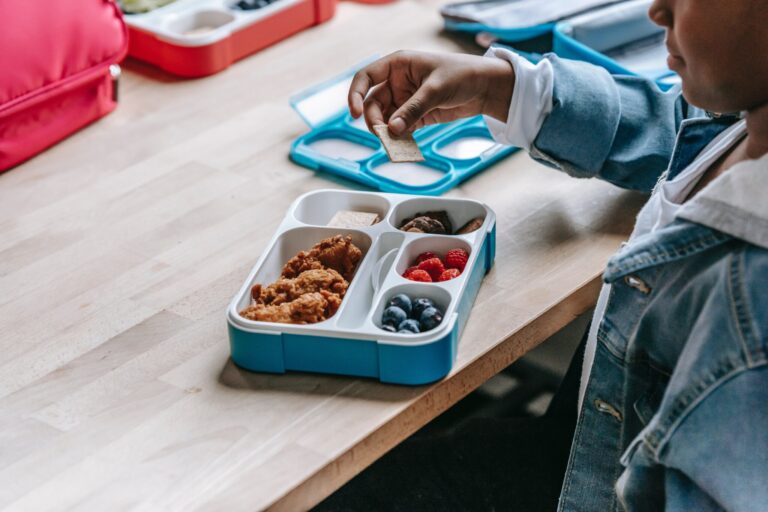 September is the time when everyone below the age of 16 heads back to school to sit through lessons, run around at breaks and (hopefully) learn something.
You can help keep kids healthy and active during their time at school by filling their lunch-boxes with healthy snacks to eat throughout the day.
1. Apples
Probably the most obvious and common snack taken to school. Apples are filled with Vitamin-C, fibre and they're only around 95 calories per apple. It will keep your kids alert and energetic throughout the day, keeping them focused in class and lively on the playground. A firm favourite, you can never go wrong with some apple slices for your younger children or a whole one for those hitting their growth spurts.
2. Pears
A popular alternative to apples, they also pack a lot of Vitamin-C in them as well as potassium and Vitamin-B. The best pears are usually harvested in the late summer/early autumn, just in time for your kids going back to school and will satisfy your kids cravings for sugar. It's also the fruit of a plant related to the rose, giving pears a sweet and enticing smell and taste.
3. Raspberries
A great snack for kids to nibble on as they go around the school day, a cup-full of raspberries contains only 64 calories on top of a bunch of Vitamin-A, Vitamin-C and fibre. Great when they're fresh you can get them in all sorts of colours like black, yellow or even purple.
4.  Muskmelon
Most people will know this as a cantaloupe but there are several differences muskmelons have a netted surface as opposed to the cantaloupe's scaly skin and deep grooves. It contains Vitamins A and C, potassium and folacin (a B-Vitamin). With a sweet, spicy scent and smell, the muskmelon makes an interesting snack for your kids to take to school.
5. Zucchini
Hear us out here. A little strange as a school-snack but there's no reason for it. A cup of chopped zucchini only has 20 calories but is still packed with 2 grams of protein, Vitamins A and C and is low in fat. With a nutty flavour, zucchini will keep your kid going and healthy. You can even try using it in other recipes, such as baking (trust us!) Pick the greener ones at the supermarket, they're the freshest and make sure to wrap them in plastic to stop them drying out in the fridge.