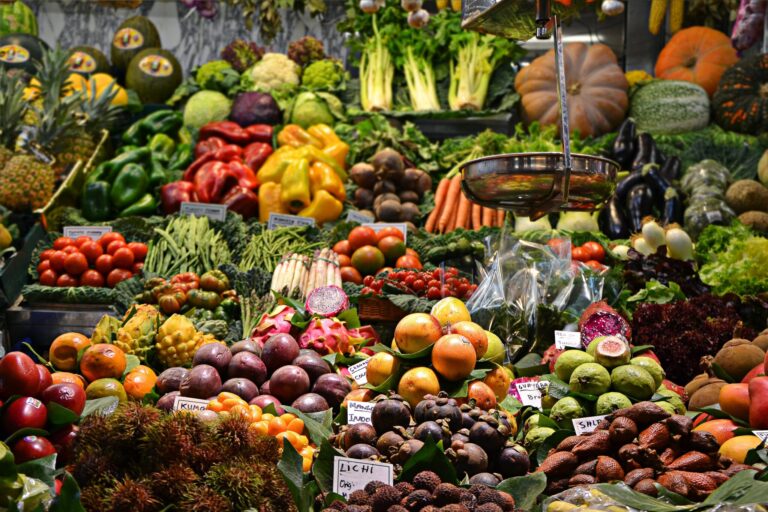 One of the best ways to stay healthy is to eat five types of fruit and vegetables on a daily basis. While any type of fruit and vegetable will work, it's best to carefully choose what you eat to get the best out of the diet plan.
Certain fruits and vegetables are perfect to prevent and sometimes are good to cure certain conditions, which means you need to know how to mix and match to give your body full protection.
It's All in the Color
The easiest method in learning how to mix and match your daily fruit and vegetable requirement is through color. Select five fruits and vegetables with varying colors since each color signifies a unique capability on how to help your body.
Veggies and fruits with the color green are known for their ability to prevent cancer. It's also the best way to improve absorption of nutrients within the body. Many believe that green veggies and fruits can also help the eyesight because of lutein.
Yellow and/or orange fruits and vegetables are known to actively protect your body from different types of ailments. It's also a good source of Vitamin C for energy and even comes with antioxidants to make the skin look radiant.
Fruits and vegetables with natural purple color can also help promote a healthier, younger looking skin. It is also known to help reduce risk of different types of cancer.
The white colored fruits such as bananas, garlic and mushroom can help lower cholesterol. Fruits and vegetables with this color also come with an impressive range of vitamins and minerals rarely found in other food groups.
Last but not the least is the fruit and vegetables with red color. They are known for their anti-aging properties as well as improvement of memory. Like most of the group in the list, it also has anti-cancer properties.