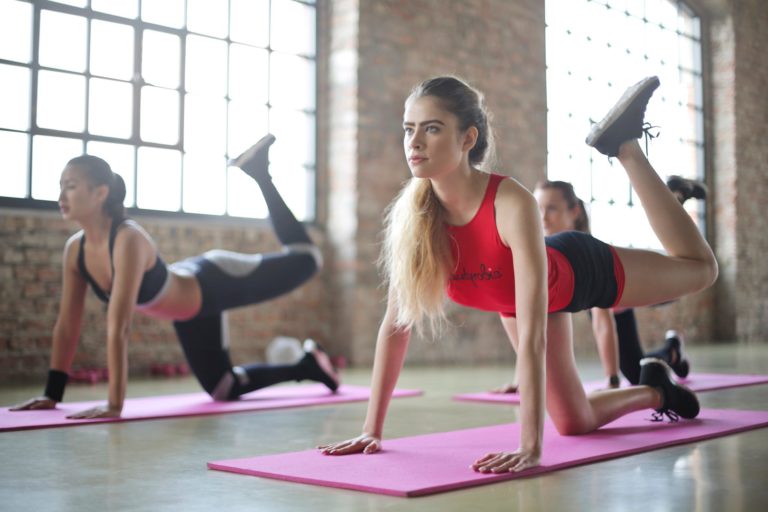 February 22nd is World Yoga Day and with yoga being one of the oldest sports around, we thought we'd take a look at why it's so insanely good for body and soul, why it's become so popular and take a delve into its history…
A little bit about World Yoga Day…
World Yoga Day was introduced by Samir Radsi, a yoga instructor based in Berlin. Her initial idea was to create the concept of a "Yoga Day" to aid people who had had their human rights violated and this eventually grew in "World Yoga Day" after yielding success with the idea. Today, World Yoga Day is an opportunity for yoga teachers, yoga schools and yogis all around the world to dedicate a bit of their time and energy to human rights causes through the power of yoga. Ask your yoga teacher about how you can get involved!
The history of yoga
The origin of yoga dates back 5000 years in Northern India, where the first mention of the word "yoga" was in an old sacred text known as the Rig Veda. This sacred piece was a collection of texts containing mantras, rituals and songs –a bit like an assortment of fables. Yoga began making its way into the Western consciousness around the late 1800s, when masters of yoga started making their way west. The first proper yoga studio of the west was opened by Indra Devi in Hollywood in 1947. Today, it's a global phenomenon.
The benefits of yoga
Yoga has a number of benefits when it comes to mental and physical health and wellbeing. The deep breathing involved with yoga helps to calm your nervous system, quenching negative psychological arousal – this means it's great for controlling feelings of anxiety and depression. In 2014, new research emerged that yoga could be as effective as cycling or brisk walking in reducing the risk of heart attack and stroke. There are various types of yoga that can help with flexibility and benefit people with stiff joints due to arthritis if regularly practiced.
Bikram "hot" Yoga
One type of yoga that has become increasingly popular over the past decade is Bikram yoga (even the queen of pop Beyonce is a fan!) which was first born in the 1970s. Bikram yoga is a yoga that is performed in a hot or warm room. The combination of heat and challenging postures offers a different experience to conventional yoga types.