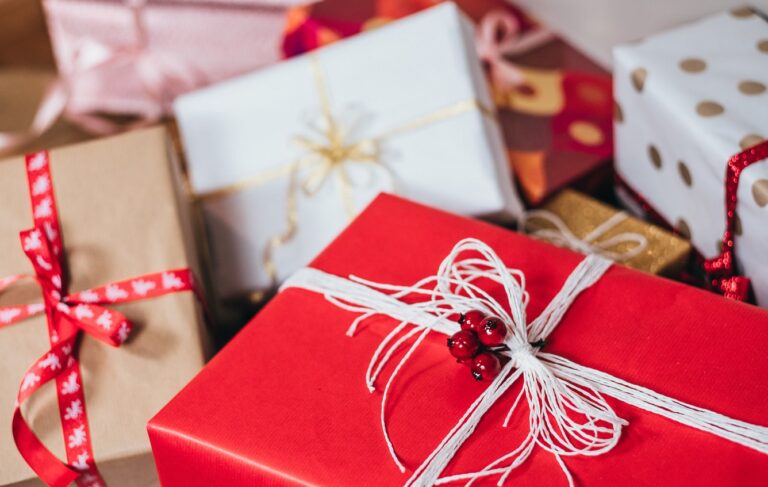 It's safe to say that 2020 has felt a little like Narnia - It's almost as if time has stood still since the first lockdown in March!
But thankfully, unlike in Narnia we still get to have a Christmas, which for our liking, can't come soon enough!
Here are a few health and fitness gift ideas for your friends, relatives and partners, hand-picked by us here at Healthier Matters.
The music lover: wireless headphone
working out can be a drag at the best of times, let alone during the winter months when gyms could be closed for a good while longer. Listening to music whilst working out has been proven to improve performance, leading to 'higher-than-expected levels of endurance, power, productivity, or strength.'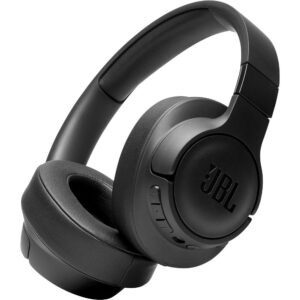 A great gift for music lovers who enjoy working out, or for someone who wants to workout but needs that little extra push, wireless headphones don't have to break the bank. Here are three options with rave reviews:
JBL Tune 750 Btnc Wireless Over-Ear Headphones: for a set that incorporate noise cancellation, these are a steal between £59.99 – £79.00
Gear Geek Earbuds Pod: similar to those that you would expect to get free with various Apple products, Gear Geek's Earbuds Pod currently have discounted offers and are very reasonable at £19.99.
Anker SoundBuds Slim: lasting 10 hours on a single charge, these are a fab choice for the sportsperson who loves a long outdoor workout – they're also waterproof.
For those with limited time & space: skipping rope
If you're gifting to a friend with limited inside space, a skipping rope is a great stocking filler winner, notably that from Survival and Cross.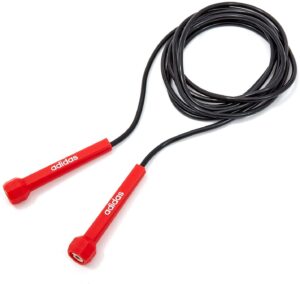 Their Boxing MMA Fitness Training skipping rope is known for its practicality; it doesn't easily tangle, it's lightweight and easily adjustable – many customer reviews also cite that this is the skipping rope for you if you're over 6ft tall.
Did you know? A 5-minute session with a skipping rope can burn as many as 100 calories! You can't go wrong with this one for a gift that's under £30.
The one for people who love their ab workouts: ab roller
A modest-looking piece of gym equipment, the ab roller is perhaps one of the most underrated tools an exercise-lover can have in their arsenal.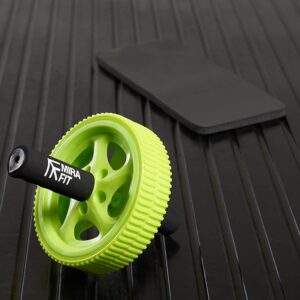 The humble ab roller will fit in a backpack or handbag and makes an awesome gift for anyone who wants to tone their abdominal muscles, whether it's at home or outside in the park. Costing as little as £11.99, this nifty little gift is sure to please and definitely beats doing the plank or sit ups!
Hydration with a twist: LARQ Self-Cleaning Bottle
Behold the most sophisticated water bottle you've ever seen; the LARQ Self-Cleaning Bottle does exactly what the name suggests.
This neat bottle has the capacity to clean itself and the water your put inside it, thanks to a digital purification system – it's the first bottle of its kind. Aside from being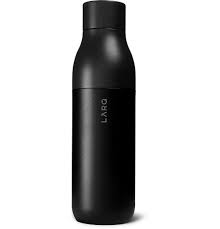 a real sport gadget-lover's dream, it also looks sleek and elegant.
Yes, it might be a bit pricey at £76.25, but it does come with 1-year warranty and is worth it just for the sheer novelty factor, which is sure to put a smile on the face of its recipient!
Magic carpet surfboard: a water baby's dream
With many of our normal regular exercise outlets closed off during the pandemic, the ocean has become the new gym and a place of refuge for those who live on the coast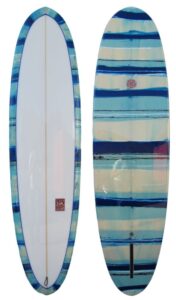 around the world.
Surfing is a fantastic sport that has been harnessed by mental health charities and organisations to tackle addiction and depression, amongst other issues.
If you're really looking to push the boat out with your gift-giving this Christmas, the Magic Carpet Surfboard is a hybrid surfboard that suits beginners and experts alike, thanks to its unique design.
It's engineered to pick up waves with ease, in all wind speeds and directions – every surfer's dream! This board design may be costly (starting from £399), but it's one that's crafted to stand the test of time and tide!