Gone are the warm hazy days of Summer as the crisp Autumn sweeps over, darkening our evenings and gearing us up for winter. However, the colder weather & darker evenings are no excuses for neglecting your exercise regime.
In fact, Autumn presents some of the best opportunities to get your exercise on. Here are our 4 top tips to help you get the most out of exercising in Autumn:
Take advantage of the weather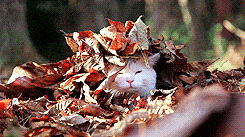 Exercising outside is arguably the best in autumn as the air is cooler and crisper, allowing you to enjoy the refreshing Autumn air and not get too hot and sweaty as you exercise. Any sort of outdoor activity, whether it's running, cycling or playing sports in the park with your friends!
And yes, we know it's getting darker earlier but that doesn't mean you can stop exercising at 4.30. Make sure to kit yourself out with bright clothing and layers as the temperature drops over the coming months.
Take a new class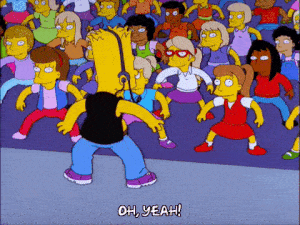 Lots of new classes start in autumn so head to your local gym and take a look at what they could be offering. A spin class, Zumba or even yoga are all great ways to get your fill of exercise and will be easily accessible in all gyms.
Get your bike out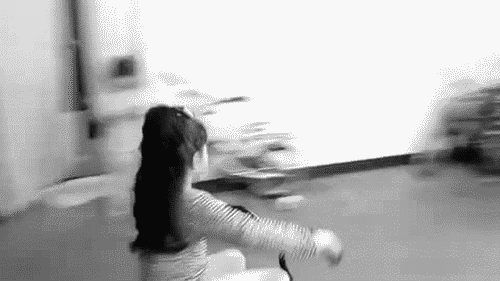 Autumn is the perfect time of year for cycling as the air is crisper & fresher and watching the scenery/nature change is quite the spectacular bonus.
As long as you have lights on your bike and are wearing high visibility clothing as it gets darker, you'll be good to go!
We promise it'll make you wheelie happy.
Combine TV time with exercise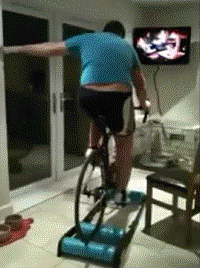 We know there's nothing better than cosying up on the sofa after a long day to watch your favourite soaps, especially when it's dark and cold outside, so motivation to get up and exercise dwindles.
Using a treadmill, exercise bike or cross-fit machine whilst watching TV is a great way to combine catching up on your valuable TV and exercising. Even squats or skipping (providing you have the room) are great simple ways to get your body moving whilst watching the telly.
(Just try to use your logic – not like this idiot!) 
So, there you have it, our top tips for exercising in Autumn. Now don your finest thermals, dust the cobwebs off your bike and take advantage of the crisp Autumn air!