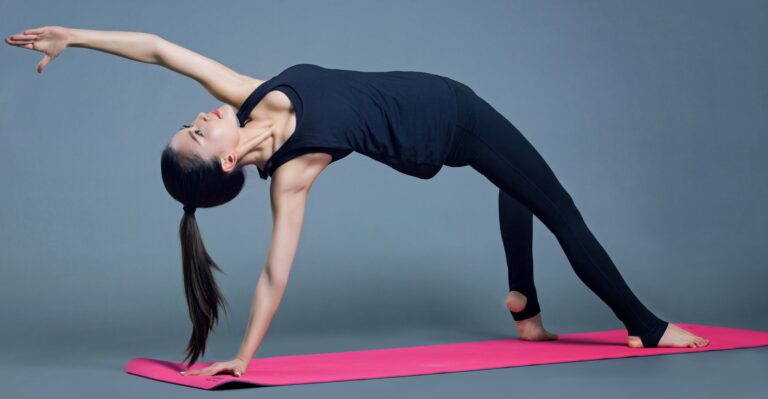 Fitness at home has grown in popularity over the last few years, but no-one could have predicted the surge in home fitness equipment since winter 2020. For the avoidance of any doubt yes, we're talking about Covid-19!
It's no surprise that the coronavirus lockdown has forced us to adapt our exercise routines to be fit for purpose (couldn't resist the pun)! 6 months ago, the idea of a yoga mat with an attached display screen and webcam may have felt as if it belonged in a galaxy far, far away. But no – this is now a thing, thanks to a brand called Otari.
A yoga mat with a screen? Tell me more!
The Otari mat boasts that it's more than a yoga or gym mat and they're not wrong. The mat allows for a virtual exercising session, equipped with a state-of-the-art AI camera and on-board AI exercise tracker that allows you to have the gym experience from the comfort of your own home.
The yoga mat is attached to an easy-to-use prop-up display where you can tap in to Otari's live training sessions. A sophisticated piece of kit, its wide-angle camera records what you do, monitors your posture and counts your reps – your whole workout is live, tracking your progress throughout and offering you feedback as you go.
It's the studio experience, compacted into a small fold-down design that you can store away with ease, making it a particularly good option for those in the city who may not have the space for bigger apparatus and who are waiting for the gyms to re-open or who may not wish to renew their memberships post-lockdown.
Your own personal trainer supporting you in your own home
One of the toughest aspect of exercise is finding the motivation to be consistent and not give up. The gym is a great place to find this, as you're surrounded by other people with the "no pain, no gain!" attitude. It can be hard to become your own source of motivation when you're working out from home – the Otari has got your back though.
In tracking your movement, posture and progress in real-time, you won't be missing out on the drive you get from the gym and being around others whilst working out. Plug the screen into an external power source and partake in the Otari Studio program and work with fitness instructors simultaneously to keep yourself engaged – their role remains the same as it would in the gym – they're there to discipline you and help you improve your performance.
More reasons to choose Otari
You can be safe in the knowledge that any data recorded from your workouts is secure and is only released if you choose to share it with other Otari partakers. The interactive experience gives you the same you would have in the gym; you'll have all your workout info laid out in front of you on one neat screen. This streamlined piece of kit is the ideal alternative for the keen gym-goer who wants to adapt to home workouts.