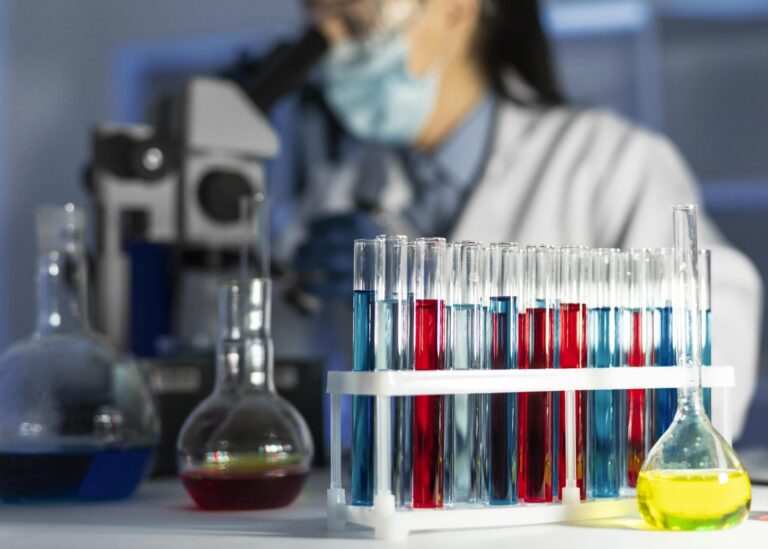 The Google Science fair is an annual event that encourages young people to get into science. It offers the winner funding towards a scholarship and a scientific trip. This year the winner will go to the Galapagos Islands.
In 2011 the three winners were Lauren, Shree and Naomi focused on health issues. These are their studies:
Lauren Hodge
Talent: Lauren Hodge discovered marinading chicken reduces carcinogens
Lauren stumbled upon an article in a magazine about a health firm suing a fast-food company for not displaying health warning information about their grilled chicken products. Lauren wondered what was so unhealthy about grilled chicken which sparked the further investigation. Even foods considered 'healthy' such as grilled chicken, contained potentially harmful chemicals that were are not always advertised by the food companies and therefore pose a threat.
As a regular eater of grilled chicken, she watched her mum marinate her dinner that evening in lemon juice and noticed that the lemon juice caused the edges of the chicken to change colour.
She later discovered this was due to the carcinogens within the chicken; carcinogens are cells that could lead to developing cancer, which is the health risk that had failed to be promoted in the lawsuit with the food company.
To investigate further Lauren wanted to identify if marinating chicken makes it safer to eat once grilled, and what marinades make the chicken the safest. After emailing 200 universities and labs she got one positive response to invite her to use a local university lab.
Here she prepared the chicken in 5 different marinades; lemon juice, olive oil, soy sauce, brown sugar and salt water, as well as maintaining a 'control' chicken with no marinade. Then before cooking she took a reading of the chemicals currently in the chicken.
After grilling the chicken, the chemical readings were taken again. The control chicken had 193.2 ng/g, and it was discovered that lemon juice is the best marinade as after grilling its reading was 3.662 ng/g – a huge 98% decrease. This was followed by brown sugar, salt water and olive oil.
Another staggering discovery was that soy sauce actually increased the number of carcinogens, with a reading of 221.3ng/g.
Lauren discovered that if you truly want a healthy piece of grilled chicken, be sure to marinade it first in either lemon juice or brown sugar!
Shree Bose
Discovery: Shree Bose made discoveries in cancer research
Shree's interest in science started when she was small and suggested to her parents that children would eat their vegetables if they were different colours. However, as she grew older her interest in science grew when her grandfather died of cancer. Her interest turned to the prevention of cancer and how it could be improved.
After contacting several labs and doctor's to ask if she could shadow them, she was contacted by a doctor specialising in ovarian cancer whom she began working with. 1 in 70 women will suffer from ovarian cancer in the US and unfortunately, the chemotherapy that is used to fight it is now starting to fail on some patients as they are becoming immune to the drug.
Shree's research found that protein was affecting the way in which the chemotherapy drug; Cisplatin, worked on the patient. Protein was changing the cells to make the patient resistant. Shree managed to identify that if you can supply the patient with a protein blocker, then you could continue to use the same chemotherapy treatment that the patient may have grown an immunity to.
This is really ground-breaking research as it would mean that investigations into other forms of cancer treatment would no longer be needed, instead we should be focusing on the effect of protein during the treatment.
Shree ended up winning the grand prize for her work – no surprise really!
Naomi Shaw
Top of the class: Naomi Shaw (left) cleaned up an issue surrounding air pollution
Naomi's research derived from growing up watching her father and brother suffer from allergies long after pollen season was over. Indoor air quality plays a big part in the health of the lungs of asthmatic sufferers and since we spend 90% of our lives indoors, Naomi started to investigate if changing our environment could help improve the lung health of asthmatic patients.
The number of asthma sufferers is higher than those with HIV and TB combined, making this research vital. As much as asthma may not be a life-threatening disease, trying to improve the way we treat asthma patients would have a huge impact on the quality of life for millions of people.
Volatile organic compounds are chemical pollutants that are everywhere, in our homes, schools and workplaces but are not a criteria air pollutant as defined by the US clean air act, yet they have a large negative impact on the lung health of asthma patients.
From this discovery, Naomi created her own report to help measure patient exhalation rate, and then compare it to that of the average, healthy person of that age and gender. When a patient shows a lower than average reading for their type, it would suggest alternatives to the usual medical solutions. If reading is lower than normal, doctors are quick to prescribe steroids and inhalers. However, Naomi's report suggests that the patient goes home and makes changes at home first.
By cleaning out air filters, removing incense and candles can be a more cost-effective and long-lasting solution to improve lung health for asthma suffers. These simple changes should help improve the ait quality within the patient's own environment before having to rely on drugs.
This research shows that genetics may not always be the reason we suffer from certain illnesses and that we should not be afraid to explore other avenues before signing up to a lifetime of medication.
What all three of these studies show is that science is for everyone at any age. These girls were able to come up with a thesis and motive from their own everyday lives, but deliver a solution that could impact the wider population.
The Google Science fair is a big event that could open a window of opportunities for the scientists themselves and the wider scientific world.