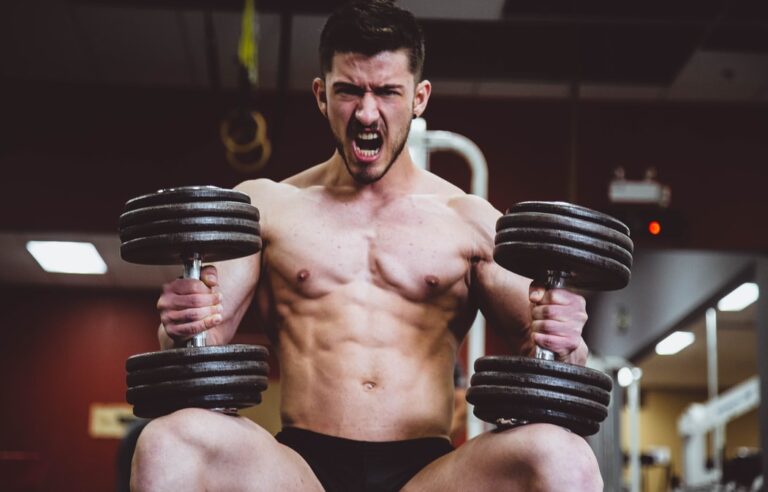 Many magazines give tips on how to build muscle, and make it seem like an easy task. The truth is that gaining muscle takes time and can be very challenging. You need to be disciplined and have an understanding of how muscle development works if you want to gain a toned body.
Top 5 Tips for Building Muscle
The following tips will help you gain the body you want:
1. Weight lifting
Weight lifting is a form of anaerobic exercise that focuses on muscles instead of calorie burning. By lifting weights you cause micro-tears in your muscles, when the muscle repairs its self it is slightly bigger and stronger than before.
2. Eat Lots of Calories
this tip can be tricky and requires careful monitoring especially on the food you eat. You can eat lots of calories but you don't have to eat excessively. Calories are still required since it will help in developing your muscles. Think of it as your fuel for a more ripped body.
3. Infrequent Training
consistent exercise is required but you don't just focus on one part of your body. Switching between building muscle and improving your cardio is suggested by many trainers. Your Muscles need time to heal after a tough work out and therefore building different areas of muscle on different days is a good tip to gain an all-around toned body.
4. Increase the Amount You Lift Each Time
this tip is directly related to infrequent training but it focuses on weight lifting. You have to make sure that you constantly adjust the weight you lift to build bigger muscles and improve your strength.
5. Stay Hydrated/Drink Lots of Water
when training it can easy to forget to drink. You will definitely sweat a lot during your weight lifting exercises and staying hydrated is important for a healthy body.