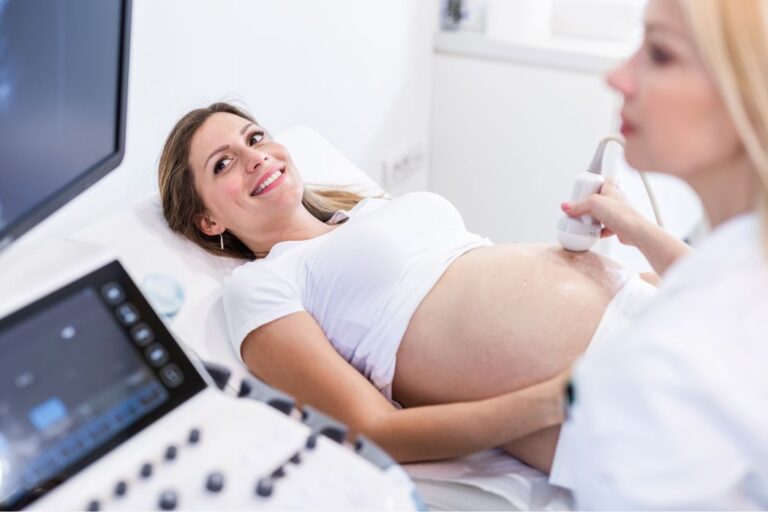 Ultrasounds are a normal part of the pregnancy process, but it's important to know what ultrasounds you should have and what ultrasounds you have the option to have throughout your pregnancy.
Most medical professionals recommend a couple of ultrasounds throughout prenatal care; however, some pregnant women require more ultrasounds. Some opt to book their prenatal scans purely for their peace of mind or the enjoyment of seeing their unborn baby.
In terms of the required ultrasounds, you'll find that uncomplicated pregnancies typically have fewer ultrasounds than high-risk pregnancies, but how many scans you are referred to may vary.
Your medical history, your medical professional's standard process, access to ultrasound machines, and your preference can affect how many ultrasounds your GP, midwife, obstetrician or consultant refers you for.
What are ultrasounds?
During a pregnancy ultrasound, a trained sonographer uses a plastic transducer to transmit high-frequency sound waves through your uterus. These sound waves send signals to a machine that transforms them into images of your unborn baby.
Ultrasounds are an incredibly safe way of viewing your unborn baby and keeping track of its health and growth.
Ultrasounds are commonly used for:
Monitoring your baby's development and growth
Detecting congenital anomalies, such as Down's Syndrome
Dating your pregnancy (determining your projected due date)
Determining whether your pregnancy is single or multiple
Showing the position of your placenta
Estimating your baby's size
Measuring your amniotic fluid
Determining your baby's gender
Let's talk you through some of the scans you may expect to receive or choose to book privately.
Early Pregnancy Scan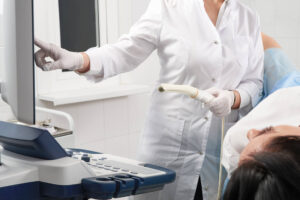 Weeks: 6 – 11
Offered by: Private clinics
Cost: from £80
An early pregnancy scan is also known as a viability scan. These scans are usually used to reassure expectant parents at the early stages of their pregnancy. They can confirm a pregnancy, detect a heartbeat as early as six weeks, and measure/date your pregnancy and gestation.
Early Reassurance Scans
Weeks: 6 – 17
Offered by: Private clinics
Cost: from £80
Early reassurance scans tend to be purely for expectant parents' peace of mind.
A reassurance scan is a pain-free ultrasound scan, which is relatively safe and is used to check up on the progression of your pregnancy and examine your baby's general health, growth, and well-being.
NIPT + Scan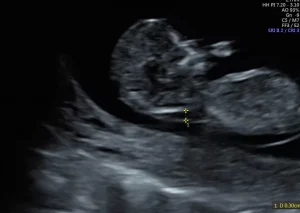 Weeks: 9 – 40
Offered by: Private clinics
Cost from: £400
Non-Invasive Prenatal Testing, plus the related scan, is an incredibly safe and non-invasive way to check for chromosomal abnormalities in your unborn baby.
The NIPT analyses cell-free DNA in the mother's blood and determine chromosomal abnormalities' risk level. As such, it remains a safe test for your unborn child, unlike amniocentesis, which carries minimal risk.
Many NIPTs come with a related scan and can also determine the gender of your unborn child at your request.
Nuchal Translucency (NT) Scan
Weeks: 11-13
Offered by: Private clinics & NHS
Cost from: £200
Medical professionals often recommend a nuchal translucency scan during your pregnancy, which is used to detect chromosomal abnormalities. However, this test measures the fluid under the skin at the back of the baby's neck rather than the mother's blood (which a NIPT test analyses). It can provide great accuracy when detecting any anatomical or chromosomal abnormalities.
During your NT scan, you will hear the fetal heartbeat and determine whether your pregnancy is single or multiple. Your sonographer will also look at your baby's head, brain, face, heart, stomach, bladder, hands and feet, along with examining the placenta, amniotic fluid and umbilical cord.
Dating Scan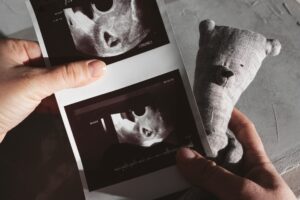 Weeks: 11 – 14
Offered by: Private clinics & NHS
Cost from: £80
An ultrasound dating scan is often referred to as a 12-week scan or booking scan. It is used to measure the gestation sac or the embryo/baby to accurately determine how long you have been pregnant and provide you with a projected due date for your baby.
In many cases, this may require a transvaginal/internal scan.
Anytime reassurance scans (14-42 weeks)
Weeks: 14 – 42
Offered by: Private clinics
Cost from: £80
An anytime reassurance pregnancy scan is usually booked privately for the peace of mind of expectant parents during the second and third trimesters. They are often used as an early bonding experience between expectant parents and their unborn baby.
Gender Scan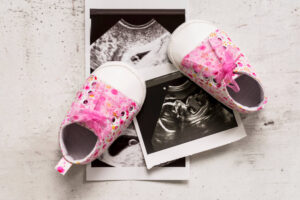 Weeks: 16 – 32
Offered by: Private clinics
Cost from: £80
A gender scan is precisely how it sounds: it determines your baby's gender.
After 18 weeks, a gender scan is 98% accurate in determining your baby's gender. However, many parents prefer not to know without the presence of their family and friends. Ask your provider to keep the results secret, and they'll likely provide you with an envelope or something similar to take back to your family and friends so that you can enjoy the surprise together.
4D Pregnancy Scans
Weeks: 20 – 35
Offered by: Private clinics
Cost from: £100
4D pregnancy scans are fast becoming popular and are often known as high-definition bonding scans. These scans provide a real bonding experience for parents, as they see what their baby looks like as it moves in real-time, 3D motion. These scans often include a well-being assessment to assess the health and growth of your baby.
Anomaly Scan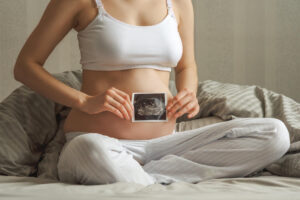 Weeks: 18 – 24
Offered by: Private clinics & NHS
Cost from: £180
A pregnancy anomaly scan is a detailed anatomy scan which evaluates the position of your placenta and amniotic fluid and the foetal growth of your baby against the expected gestational age of your baby.
Pregnancy Growth Scan
Weeks: 24 – 36
Offered by: Private clinics & NHS
Cost from: £80
A pregnancy growth scan is also known as a growth, presentation and placental site scan. They are predominantly used to evaluate whether your baby is growing as expected and its position and to check up on the placement of your placenta, should it have been reported as low lying at an earlier scan.
Cervical Length Screening Scan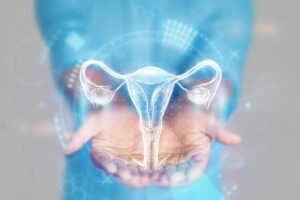 Weeks: 14 – 36
Offered by: Private clinics
Cost from: £100
Also known as a Cervix Ultrasound Scan, a cervical length screening scan does what it says on the tin – it determines the length of your cervix.
This can be incredibly useful if you are at risk of premature birth and is usually carried out after an abdominal scan.
Conclusion
There are several ultrasound scans, both required or available to expectant parents. Ultrasound scans can provide you with great reassurance, bonding experiences, and seeing your baby in 3D motion (in the case of 4D scans).
Ultrasounds are a safe and non-invasive way to keep track of your baby's health and well-being. Before booking, look through the options and decide which scans the best suit you.